About this webinar
Teachers Are The CEOs Of The Classroom
Teachers are the backbones as well as the leaders of the classroom. All the students' education and learning depends upon what the teachers teach them. The teachers lead the students always on their journey of rigorous learning.
Students learn to speak the academic language, to write and to manipulate what their thoughts are into speech in the guidance of the teachers. The teachers build the foundation of education and most integral part of education system.

Teachers have some very similar qualities and behavior which also observed in the CEOs and leaders. They manage their classes and students like CEOs. Instead of viewing classroom management as something that a teacher has to get through, it can be seen as a way to develop the classroom of dreams.

Join our special webinar for teachers where our mentor will talk more on how teachers are the CEOs of the classroom and how they can work on their leadership skills.
Speakers/Mentors
Nandakumar
Wellness Coach
He helps individuals and business owners do WELL in LIFE.
He conducts Workshops on Health and Wellness that is aimed at creating a change in the mindset and attitude of the individuals. He also does one on one Mentoring and also consulting on Energy healing for self and Business.
He has been practicing energy healing (Pranic Healing) over 7+ years and is a Postgraduate in Management.
He is currently one of the Training Directors of the BNI – CBDA region and trains BNI members on various subjects that help business owners to be successful and make more money!
He is also a member of the Board of Studies for Anna University for their Management programs in Tamilnadu.
Some of his popular signature workshops are:
Magic of the Mind
Stress Mitigation at the workplace
Mind Leadership
Mindfulness at Workplace
Healthy Living and Work-life integration
From Pain 2 Gain
Benefits Of Webinar
Teachers will get to know about similarities betwwn them and CEOs

They will learn how to hone their leadership skills

Learn what strategy to be made to have a classroom of dreams

Opportunity to directly ask questions to the mentor
Webinar Stats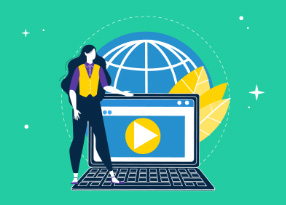 Reach:

Engagement:

Website Sessions:

Registrations: 46