About this webinar
Time management for everyone in lockdown.
It has been an incredibly difficult time for teachers and students alike. This situation is also set to continue for some of us or we may see a generalised long-term shift to blended learning, with some lessons taught face to face in classrooms and others online.
It seems that there is never enough time in the day. But, since we all are in lockdown these days and are having ample of time with us. But do you know that we all get the same 24 hours, why is it then some people achieve so much more with their time than others? The answer lies in proper time management.
Spending your day in a frenzy of activity often achieves less, because you're dividing your attention between so many different tasks. Proper time management lets you work smarter – not harder – so you get more done in less time. "Time management" refers to the way that you organize and plan how long you spend on specific activities.
The upcoming webinar will focus on providing fruitful insights for planning routines full of activity to avoid unstable mental well being. To improve socialising via online platforms will be also acknowledged to feel a connection with near and dear ones.
Our mentor will provide an overview of our audience of potential activities that one can join to improve their knowledge and skill by just staying at home.
Speakers/Mentors
Dr Madhumati Singh
Ph.D, Child Psychologist
For a holistic approach to child welfare, Dr. Madhumati has the difficult job of trying to help young parents interpret the words and actions of their children, and to get insights into their mental, psychological, and skill make-up. The job, she will tell you, requires a bandwidth larger than the one afforded by tight-leash training in clinical psychology. Hence in her abundant kit: diagnostic tools from areas as dispersed as homeopathy and others.
Benefits Of Webinar
Through the upcoming webinar, students will learn about better opportunities t

o achieve in life and will able to plan their career goals well in time.

Importance of time management will be a focused subject to enlighten all the late eye-openers.

Make use of online resources will be the direction of all the quirky children.

Encouragement to learners to work independently will be provided.

Focus classroom time on communication and collaboration will be given respect for the teachers to function with ease.
Webinar Stats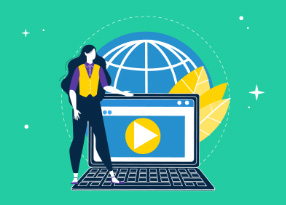 Reach:

Engagement:

Website Sessions:

Registrations: 17