About this webinar
Tools For Transformation: Health Is The Only Wealth
We think that for us Wealth is everything and we start running after it and in this, we forget about our Health and it creates a huge impact on our health.
The Real Wealth in our Life is our Health, Good Health is the secret of a happy mind, Staying Healthy for Children is vital in the growth process and adults staying healthy makes them more active toward their work. This Webinar will help us to gain more information about the steps that one can follow in one daily life to stay healthy. Students can get to know more about the healthy diet, that they can follow during this pandemic to make a strong immune system. Many people believe that they have to spend a lot of money to attain a healthy life or for healthy diest, they have to pay, but this is not true in a budget, we can follow a healthy lifestyle.
This Webinar will also Focus on the Question that arises in everyone's mind is that how we can stay healthy on a tight schedule?
Speakers/Mentors
Divya Adlakha
Psychology, Spiritual Psychology, Yoga, Naturopathy.
Divya Adlakha has been a National Medalist in Archery and is now actively involved in theatres and acting. Her area of interests revolve around Psychology, Yoga, Naturopathy, skin health, and mostly Travelling!. She is an avid reader and loves to meet new people she runs her own foundation Hamdard for Mental health Counselling and her own skincare brand with the name Hamdard Organics. She has done her Masters in Counselling Psychology and Spiritual Psychology from Annamalai University and Hansraj College and Delhi School of Economics are her alma mater in commerce with respect to grad and post-grad too. She's also the winner of KBC season 11. She's an artist and Yoga therapist.
Benefits Of Webinar
The Webinar shall Focus on the Following Points:
The most important point is the Webinar is to cover the point of how we can stay healthy in the tight schedule.
Why good health is important for children as well as adults.
Understanding the process of Health and Wealth which work together to make our life better.
Webinar Stats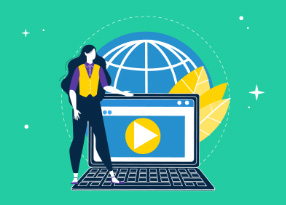 Reach:

Engagement:

Website Sessions:

Registrations: 62