About this webinar
Understanding Behavioural Change In Students
Some students may have behavioural problems, making them difficult to deal with in class. If a student is behaving poorly, it is important to address the behaviour at the moment. The session will help you in getting back on track with your studies.
Children's behaviour, including challenging behaviour, may be an attempt to satisfy a valid need or express a want or be an indication of their needs or interests not being met. Environmental conditions may also influence children's behaviour and generally with good environmental support, children thrive. Children need support from the adults in their lives to interpret and express their needs in ways that are appropriate to the situation and environment.
In this webinar, we are going to learn how to understand our behaviour and work on improving our self-esteem and confidence. So, that students can become more skilled at managing their own behaviour. If you are a parent or a child, do register for this webinar, it will help you to understand the various reasons for behaviour changes and the dealing mechanisms.
Speakers/Mentors
Ms. Himanti Sharma
Special Educator
Ms. Himanti is a trained Special Educator (Autism Spectrum Disorder). She got her Diploma in Autism Spectrum Disorder from Manipal University.
She has been working in this field since 2012. Currently, she is working as the Head Incharge of the Ch. Kanhaiyalal Memorial Foundation. She also provides home tuitions to Children who are suffering from Autism Spectrum Disorder.
Benefits Of Webinar
• Understanding the impact of behavioural changes.
• Knowing the reason behind these changes and learning about the dealing mechanisms.
• Details about the types of behaviour changes.
• Interacting with the counsellor for various queries.
Webinar Stats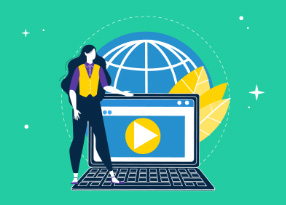 Reach:

Engagement:

Website Sessions:

Registrations: 5