About this webinar
Uplifting Mental Health in the Tough Time of Covid
In these tough times of Covid-19, as being a warrior or fighters from this pandemic, we all have faced a lot of issues which have disrupted our well-being both physically and mentally. So, we hereby bring a Well-Being webinar which will help not only to adults or children but also will be useful for the older audience to keep their mental health intact and help us to cope with ease.
Your mental health influences how you think, feel and behave in daily life. It also affects your ability to cope with stress, overcome challenges, build relationships, and recover from life's setbacks and hardships.
Strong mental health isn't just the absence of mental health problems. Being mentally or emotionally healthy is much more than being free of depression, anxiety, or other psychological issues. Rather than the absence of mental illness, mental health refers to the presence of positive characteristics.
The upcoming webinar will teach our audience the importance of mental health and techniques to uplift their mental health in these covid times.
The focus of this webinar will be on helping the participants to cope with these tough times and to spread the mental health awareness by promoting mental health for the overall development and few ways of boosting mental health.
Speakers/Mentors
Rakhi Gupta
Psychologist
Ms. Rakhi has been a budding researcher and psychologist with a Master's Degree in Psychology. Her work includes being a research mentor at One-Stop-Psychology and conducting webinars. Being a certified Data Analyst for Research and Statistics with SPSS and certified QPR Suicide Prevention Gatekeeper, she has more than 4 research papers under her name. She also holds experience in conducting diverse psychological and psychometric tests, used in the clinical and organizational sectors. Her educational profile contains being a Gold medalist at the University Undergraduate level. She is currently working as a Research and Teaching assistant at O.P. Jindal Global University.
Benefits Of Webinar
Through this webinar, parents will learn new techniques to engage their children and family members in helpful activities and also know how to keep their mental health in balance.

Our mentor will also be providing guidance to teachers with helpful ways to cope up with the stress of pandemic overload tasks.

Students will get to know, how to keep themselves cheerful along with their academics responsibilities and will learn to care about their mental health while being at home.

By this webinar, all the working professionals will be also enlightened by knowing the importance of mental health and how to take care of it, in case of working from home.
Webinar Stats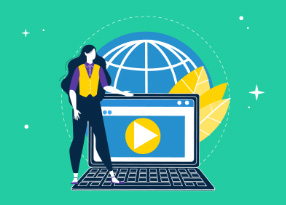 Reach:

Engagement:

Website Sessions:

Registrations: 60