About this webinar
World Mental Health Day_Winner Announcement
FairGaze (leading school media), along with India Is Us (i2u Social Foundation- an NGO support initiative working with over 100 NGOs), has initiated the #OneDayForMentalHealth drive, coinciding with the World Mental Health Day observed on 10th October every year. This campaign aims to fulfil Sustainable Development Goal 3 (Good Health & Wellbeing) through the World Mental Health Day campaign by sharing awareness messages from mental health experts, psychologists, parents, and students. As a part of the campaign, we are continuing our existing hashtags #ItIsOkay, #BeKindToYourMind, and #OneDayForMentalHealth #OneDayForFuture.
Over 400 students have registered to show their support for the campaign. The Winner's announcement ceremony will be going to take place on the 5th of November at 5:00 PM in the evening. In the ceremony, there will be four more speakers joining us, and we will announce the winners.
Join us for the closing ceremony, in the presence of renowned personalities, Ms Alisha Vijoy( Head of India Is Us, and Dr Madhumati Singh (Ph. D Child Psychologist), Dr Rajeshwari ( Motivational speaker) & Dr Ajay Singh ( Motivational speaker).
Do register and Join on time.
Speakers/Mentors
Dr Madhumati Singh
Ph.D, Child Psychologist
For a holistic approach to child welfare, Dr. Madhumati has the difficult job of trying to help young parents interpret the words and actions of their children, and to get insights into their mental, psychological, and skill make-up. The job, she will tell you, requires a bandwidth larger than the one afforded by tight-leash training in clinical psychology. Hence in her abundant kit: diagnostic tools from areas as dispersed as homeopathy and others.
Webinar Stats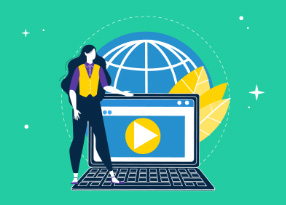 Reach:

Engagement:

Website Sessions:

Registrations: 1