Event/Activities
Career Counseling Workshop at Siri Fort Auditorium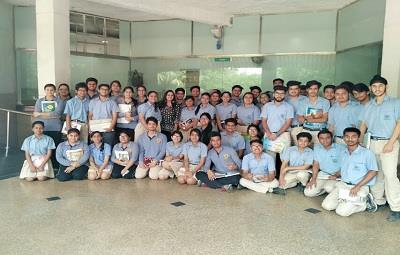 A career counseling workshop was organized for class XII students at Siri Fort Auditorium on 19th April by Dr. Aruna Broota and Jitin Chawla. The objective was to help students understand Career Planning process for themselves. This took place through sharing the misconceptions about Delhi University and exploring new institutions like Ambedkar University, IIT Madras, and FLAME, Pune. The other part of the workshop was covering areas like Time Management, importance of handling exam stress, and strategies to stay motivated. All in all, this student meet was a morale boost for the children.
By: Ms. Arush Ralli (Psychology – teacher)
Appreciative Inquiry Summit For "Our Organization" FOCUS 2020: Defining Our Strategic Competitive Advantage
Bharat National Public School, Karkardooma organized an event called Appreciative Inquiry Summit For "Our Organization" FOCUS 2020: Defining Our Strategic Competitive Advantage from 21st to 25th May, 2018 at their school premises which mainly focused on the co-ordination of school teachers and other staff members of both Bharat National Public School and its sister school Happy English School. Teachers of both the organizations converged to actively participate in the event. Mr. Kanwaljeet Khungar, Principal of Bharat National Public School guided the teachers which gave them a clear vision of the entire workshop and through which they can come up with new ideas and creativity. The staff aimed to work upon their focus areas and will look forward to strengthen them until 2020 to make both the schools progress towards development and better future. Focus 2020 is an initiative of appreciative inquiry i.e. to build a path for future in an appreciative way so that it motivates the school and its teachers to work better for the organization. The appreciative inquiry will help the school in figuring out both their strengths and weaknesses so that they overcome the weaknesses and enhance the strengths which makes it a powerful association. The management of both the schools assembled and worked hard for organizing this event and the five day long workshop turned out to be a huge success where teachers shared their experiences which aids in transparency among them.
Student-Parent Orientation Organised by BNPS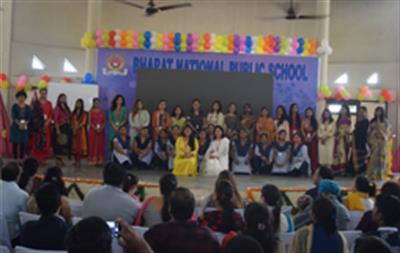 The Orientation Programme for the benefit of parents and students of Pre-Primary & Primary Class was organised by Bharat National Public School on 4th April,2018. The Principal of the school Mr. Kanwaljeet Khungar commenced the programme by emphasizing on the role of parents in shaping their children especially in the crucial years of their growth. He encouraged all the parents to spend quality time with their children and give constant encouragement and support to them. Parents were introduced to the entire Academic and Assisting staff and were also briefed about what their child will experience in the school.