Event/Activities
Swachhata Shapath Day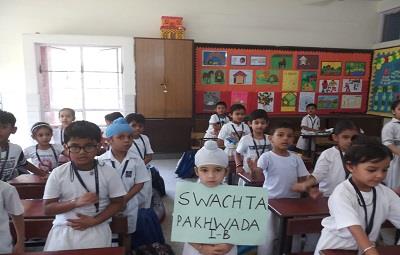 OATH taking ceremony by students for keeping the environment clean. 'As a responsible citizen of India that I will not throw any garbage/waste on road, street but throw in the dustbin. I shall also spread this message among all my near and dear ones
Swachhata Awareness Day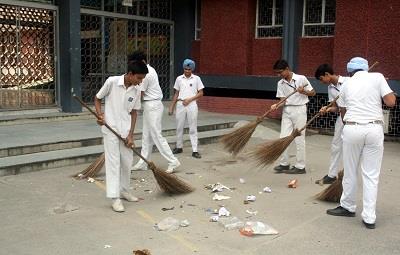 Activity was done in the classes. Spoken to the students on cleanliness, hygiene and sanitation. They were taught to keep their class rooms and surroundings clean
Swachhata Shapath Day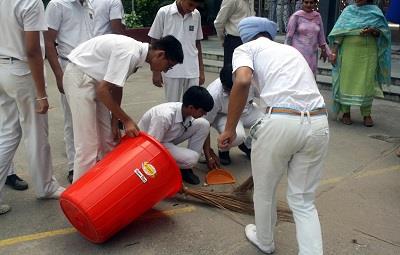 Swachhta Shapath organised in the morning assembly. The whole school participated. The Head Boy and Head Girl took the lead and asked everybody to take a pledge.
Presentation on Water Borne Disease by students of Classes XI – XII during morning assembly.
Letter Writing Day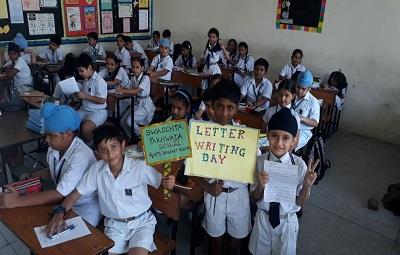 Children wrote a letter to their parents and told them what they have learnt in past few days about cleanliness
Indo-German Student Exchange Programme -2018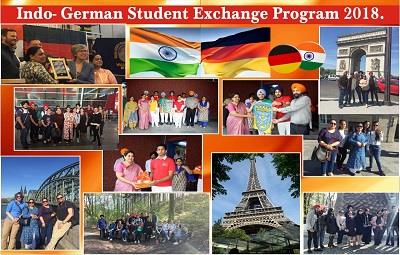 On 16th April hugely popular Indo-German Educational Trip to Germany started. Two staff member Ms. Jaswinder Kaur Bindra and Ms. Kuljeet Kaur accompanied the group of thirteen students of GHPS Vasant Vihar, New Delhi. A ten day trip proved to be a great success due to enthusiastic input from students and continuous support of Principal Dr. Sukhwant Kaur to the teachers accompanying with the students.
The Itinerary of the trip was carefully planned. In first half of the trip, students shared cultural and educational system of country with the students of partner school in Germany (Solinger) followed by the interaction with the families of host students.
The places visited with partner school were Aachen, Cologne, Dusseldorf, Wuppertal and great Ruhr Area. The five day trip brought a long and strong bonding between the students, school as well as the countries.
Second half of the trip was visit to two more countries Luxembourg and Paris. The team visited the Parliament and Prime-Minister's house in Luxembourg followed by visit to Eiffel-Tower (Top Level) River cruise and Disney Land in Paris. The 25th Anniversary Celebration Parade was breath taking and was more like heaven on Earth.
On the whole a good learning and fun filled trip ended on 27th April when the team landed at Delhi Airport Indeed, It was a first hand learning experience.
"May the bond between two countries be FOREVER"
English Debate Competition
Inter GHPS English Debate Competition (Face to Face) was organized by GHPS Vasant Vihar on 16th May 2018 where 11 GHPS branches participated. The topic for the contest was "Is Social Media Capturing the Creative Brilliance of Young Minds". The guest of honour was the school Director Col.Jasbir Singh Nirmal. 22 participants from 11 branches put forth their arguments in favour and against the motion. Winner's trophy was bagged by GHPS Nanak Piao, followed by GHPS India Gate fetching 1st Runners Trophy & GHPS Loni Road getting 2nd Runners up trophy. School Principal Dr.Sukhwant Kaur appreciated the students and congratulated the winners.