Event/Activities
Prakash Utsav of Guru Harkrishan Sahib Ji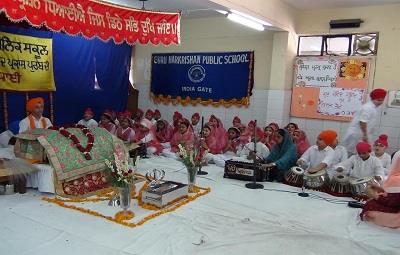 "Meditate then on revered Harkrishan on seeing whom, all suffering vanishes"
Guru Harkrishan Public School, India Gate celebrated the 363 Prakash Utsav of our Patron Guru, Sri Guru Harkrishan Sahib ji on Thursday, 09 August 2018 with great zeal & religious fervor. The programme commenced with the samapti of Sehaj Path followed by rendition of shabads by the music choir. Inspiring speeches, poems & sakhis were presented by students emphasizing the mission of service to which the 'Child Guru' dedicated his life. The entire occasion was managed by the school girls, highlighting the message 'Women are no less than men- Kaurs and Singhs move together'.
The occasion was graced by the presence of Chairman Dharam Prachar committee DSGMC S. Paramjeet Singh Rana. He congratulated all on this pious occasion, inspired the students to visit Gurudwara & follow the path of Guru's selfless service towards mankind.
The school Principal Mrs. D.K Dhingra thanked the distinguished guest and motivated the children to follow the path of righteousness and truth. The programme concluded with the pious Hukamnama followed by Guru ka langar.
Prefectorial Ceremony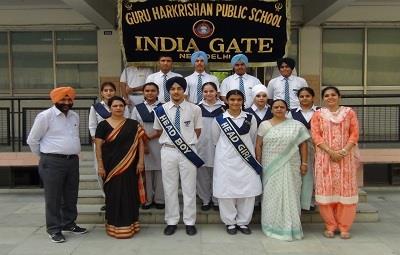 The formal ceremony of conferring the responsibility to the newly elected office bearers and prefectorial teams of the four house was held on 1 Aug 2018. The programme commenced by invoking the blessings of Almighty. Head boy Gursimar Singh (12D), Head girl Harmeet Kaur (12 D) along with House captains, Sports Captain, Divinity co-ordinator were honoured with badges by the School Principal Ms. D.K. Dhingra , Vice Principal, Ms. H.K. Walia, HM, Ms. Virdi, OS, Jasvinder Singh. The newly elected students council pledged to bestow their duties in the best of their abilities. Principal congratulated everyone and emphasized on the need to become more focussed on their goals and advised them to be role models for other students. She extended a supporting hand to the students' council for the smooth running of the school.
School Principal, Ms. D.K. Dhingra was conferred with 'The Inspiring Educators of Delhi' Award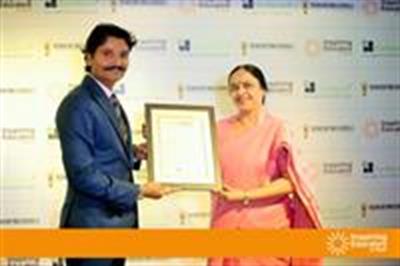 School Principal, Ms. Davinderjeet Kaur Dhingra participated in a Talk Series on Reinventing Schools at The Lalit, Delhi on 31 July 2018.
Educators from Top schools of Delhi brainstormed on the need to reinvent our education system by adding elements of experiential learning, life skills training and co-learning for students and teachers. From Ice Breakers to Brainstorming, Panel Discussion to Energizers, delegates discussed and debated on the challenges and solutions for reinventing schools!!
Ms. D.K. Dhingra was also conferred with 'The Inspiring Educators of Delhi' Award.