Sports
Sports Events in School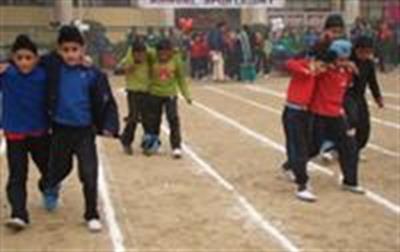 It is rightly said "Good players inspire themselves, great players inspire others".
The school is very active in conducting sports events for all the classes. Such kind of sports events build those players who will one day make our nation proud of them. Sports has no doubt became an essential element of studies these days. These sports activities build endurance, strength and stamina of students which academics alone won't be able to achieve. Even, the new education system stresses lot on sports. Thus, Guru Harkrishan Public School, India Gate believes in nurturing the young talents and exposing them to a lot of sports since their initial enrollment. This helps all the students to keep their minds fresh and positive all the time.
Various sports activities like Karate, Marathon, Volleyball, Basketball, etc. are conducted time to time and even during the regular classes of students.