Workshops
Workshop on Acting, Modelling and Film Direction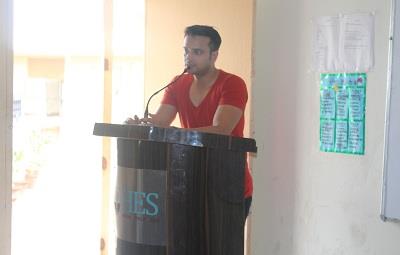 A workshop on acting, modelling and film direction was held in Happy English School, on 28th July'18, Saturday in the school. A well-known actor Sunny Rathor, who did many TV ads and a few TV serials, was invited to guide the children. He was really an experienced person and gave us a lot of information on acting, modelling and movie direction.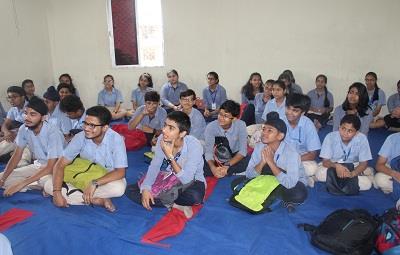 Few tips that he offered were:
An actor should be camera friendly, should have perfect timing and accuracy.
An actor must have self-confidence and good co-ordination with other actors.
A model should have good physic, height, and face cut. He/she should give perfect pose with pause.
A director should have high imagination, have to be good in story writing and telling.
Not only this, there were more tips but few major ones were those mentioned above.
He also made us to act on few common situations. It was really an informative workshop for those who want acting, modelling or direction as a career. It was an amazing experience for students to talk and discuss with such a great and successful person. It had really helped children in the theatre.
-By: Khyati Jain
Career Guidance Workshop by CBSE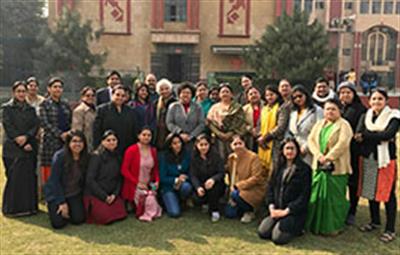 Career guidance workshop under Capacity building program, organized by CBSE in National Victor Public School, I.P. extension, Patparganj dated 12th January 2018 – 13th January 2018 from 9:00 AM to 4:30 PM.
Workshop was facilitated by Dr. Usha Anand (Psychologist) and Ms Ritu Kohli (Principal, Asian Public School). Workshop consists of awareness regarding career guidance and counselling and also about procedure of how teacher can actively participate in guiding a student towards opting an appropriate career.
"Teacher plays significant role in influencing a child's life" - was the essence of this workshop. In these two days, workshops unfolds various techniques and methodology in providing career guidance to students, like knowledge about various job titles, career mapping from inside (self) to career exploration to setting goals and taking actions in outside world (career achievement), determinants of various career choices (internal and external factors affecting career choices) and dimensions of career information.
Last part of the workshop was about different strategies a career guide can use to provide information about different careers and career guidance to students with special needs.