Event/Activities
Farewell Of 12th Standard 2018-19 At Holy Convent Senior Secondary School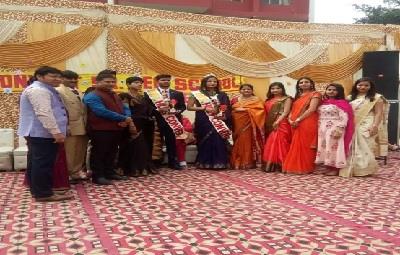 Holy Convent Sr. Sec. School, Vikas Nagar, New Delhi gave the farewell to 12th standard students on 16th February, 2019 in the school premises. The whole school was decorated. All teachers & students were well dressed up. The program started at 10:00 AM under the observation of the school co-ordinator Mrs. Seema Gupta. In honour of the students of Twelfth class, 11th class organised some funny activities for teachers titles, students titles, funny reward etc. Later the Principal of the school, Mrs.Pushpa Sharma announced the various rewards like brilliant students, all rounder and Mr.Holy Convent & Miss Holy Convent of the school & distributed them trophies. Rohit Kumar & Shivani Singh got those titles than teachers gave their blessings for board examination, later students enjoyed DJ dance, took lunch was memorable day for all.
SANSKRIT COMPETITION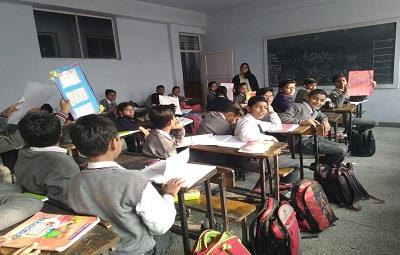 "Knowledge comes but wisdom lingers "
Sanskrit shlok chanting competiton was organised on 19th October, 2018 in the school auditorium of the Holy Convent School . It was hosted by Mrs. Sarvista Ma'am . In the auditorium, there were the sweet sound of only the chanting of shlokas in sankrit by students . Sanskrit which is our ancient langauage and at that modern era we much lagged behind the importance of this langauge . The term" Sanskrit " is derived from the word "sanskriti" which means a culture and a tradition. So, bring the importance of sanskrit in this modern era or to create curiosity among the students, shlokas in sanskrit was chanted by students which gave many of the moral education. There were huge excitement found among students.
"SGT University" Trip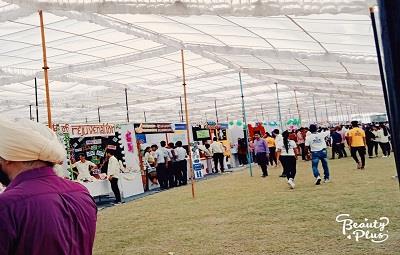 Recently Holy Convent Sr. Sec. School visited "SGT University" on 10th October 2018 . The venue of the place was at Gurugram, Haryana.That trip was accompanied by coordinator Mrs. Seema Gupta along with other teachers. The excursion was amazing students were enthusiastic. They were amazed to see various models under exhibition which was organised by the association of the university. The various models which were shown were very creative and innovative. The models were simply related to technology and science made by different students by diverse school groups into hundreds of schools were also there. After that lunch and gifts were provided to the students by the university as a return memory. This visit plays an integral role in the holistic development of students creating mental developments, interest, curiosity and also broaden the base of their skills.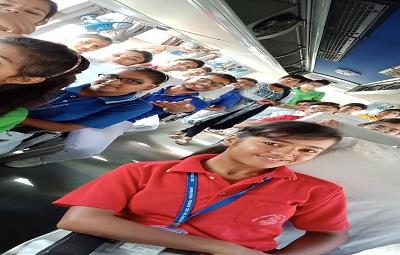 Birthday Celebration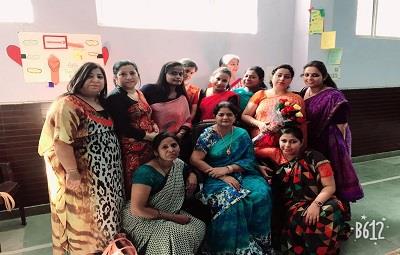 Birthday Celebration of Mrs Pushpa Sharma, Principal of Holy Convent school.She is the Best Principal and we wish her good luck for future.May your wisdom doubles every day, so that you continue to teach the wonderful life lessons to your future students.
Honour of Chairman Sir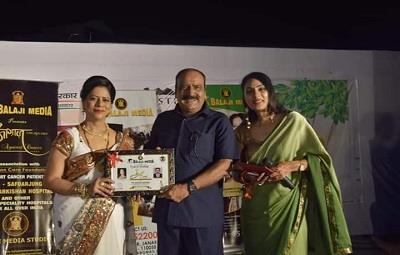 It is a matter of proud and honour for Holy Group of Schools that our Chairman Sir Dr. Rakesh Sharma was honoured by Balaji Studio in Association of Welfare in the field of education recently on 15th August, 2018. It happened at Delhi Hatt, Janakpuri, New Delhi on our nation's Independence Day.
Curriculum Activities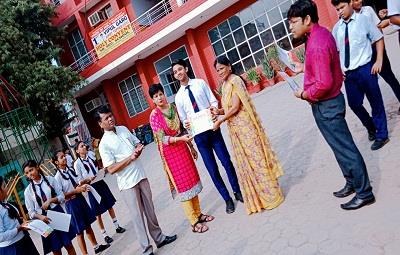 Holy Convent Senior Secondary School, Vikas Naagar, New Delhi organised their monthly curriculum activities in the school premises. Students of 6th to 12th standard participated in it. The activities were held according to the subject like Social Studies, Science, Sanskrit, English Poem Recitation. The winners were appreciated with certificates.