Workshops
Leadership Workshop By Knowledge XP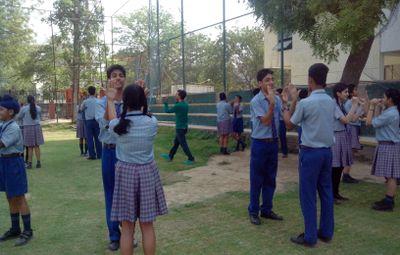 It is our constant endeavor to take learning beyond the confines of a classroom and make it an enjoyable experience for our students. Consequently, wide arrays of workshops are regularly organized that not only help to give a hands-on experience but also motivate and inspire the learners to be worthy human beings. On 1st MAY 2015, a Leadership Workshop for SMART KIDS of KALKA PULIC SCHOOL was conducted by Knowledge EXP. It was based on the latest research and findings in experiential learning. It focused on academic and life skills training outcomes. Group activities (both indoors and outdoors) motivated the students to learn and imbibe important skills and values like team work, leadership, attentiveness, alertness and active participation. The five hour long workshop aimed at making the youngsters aware, responsible and empowered and enabled them to polish their leadership skills.
CBSE Workshop For Teachers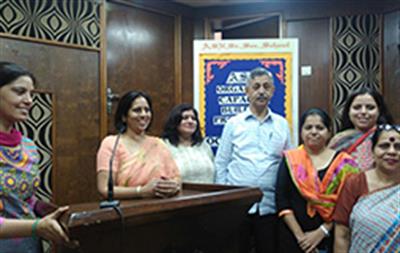 The Social Science faculty of KALKA PUBLIC SCHOOL ALAKNANDA attended workshop on CAPACITY BUILDING PROGRAMME IN SOCIAL SCIENCE CLASS X at ASN Sr. Sec. School, Mayur Vihar, Phase 1, New Delhi on 25th August and 1st SEPTEMBER, 2017. The training session was conducted by the CBSE resource persons–Mr. Madan Lal Sawhney, retired lecturer of Political Science and Ms. Santosh Vyas, Vice-Principal, Sadhu Vaswani School. A fruitful discussion took place on Social Sciences in the light of National Curriculum Framework (NCF-2005) with special emphasis on the methods and strategies of teaching the subject. The Multiple Intelligence Theory of Howard Gardner was discussed. It was emphasized that teachers must keep in mind the cognitive, affective and psychomotor domain of the students and thereafter plan activities for them to make learning effective and fruitful. Different techniques of assessments and drafting of test items were also discussed in the light of Bloom's Taxonomy. The change in the curriculum and question paper pattern was given for classes IX and X. In the end of the session an open house discussion took place where all the doubts were cleared.
The entire session consisted of a wide spectrum of activities and discussions. The workshop proved to be a great learning experience which can be implemented in the classroom situation.
Journalism Workshop on Stages of Production in Media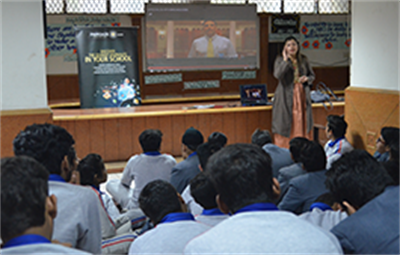 A Journalism workshop was conducted in Kalka Public School on 13th January, 2018 where huge number of children participated to know about the steps of production in media. Mrs. Malvika Sagar, Professor at Amity University Gurgaon and Dr. Nithin Kalorth, Professor at Bennett University explained everything to them in detail and made them travel the media industry through beautiful examples.
The workshop not just moved around pre-production, production and post-production but also about how special VFX are in our Media and Entertainment Industry. The VFX of Special 26 and Dhoom: 3 movies were shown to children to make the concept evocative. The idea behind conducting this workshop was to clear how packages are made in print media, electronic media or new media. Apart from this, general information on editing software like Adobe Premiere Pro and Sony Vegas were also provided to children. All the children and teachers thoroughly enjoyed this workshop and received the best out of it.