Student Article
/ Theatre
Creative Expression Through Art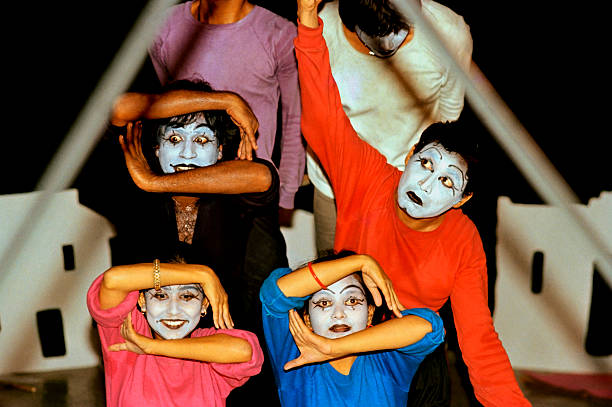 Acting is an intrinsic art. It is a form of expressing oneself and all of us are born with this natural talent of acting. Have we not pretended or gained the title of 'Drama Queen', in some or the phase of our life? All kids, even babies and toddlers act during their growing phase. Acting over a glass of milk, pretending stomach ache for not going to school, or perhaps headache for not studying.

With time, the skill is enhanced and for some acting becomes a passion in life and it is the mantra of success. Children with an artistic bend in life attains extreme happiness when they are engaged in playing music or expressing themselves in some or the other form of creativity.
However, theatre is extremely helpful for shy children. Have we ever thought why we feel shy? We feel shy when we are not confident enough or perhaps when we are afraid to speak loudly in public or do not have proper knowledge. Some girls feel shy when they feel that they are not beautiful enough or perhaps what will others think. In fact, I have seen so many young girls covering their mouth when they laugh out loudly. But we do not realize that inner beauty matters rather than physical beauty. Believe yourself. Be honest and believe in what you speak, rather don't say something when you are not sure, only then you will feel confident.
We undergo many struggle in our lives but when we are into theatre and giving our performance, often we bring out our own hidden expression; perhaps the pain of our lost love, anger, happiness or may be any other emotions. It gives us a wider perspective to see life from a different angle.
In fact, creative art and theatre in particular, empowers kids to use their imaginations to overcome obstacles and produce a desired result. Whether it's a musical instrument, a paint brush, a pottery wheel, or a script and costume, the child as an artist must dig within him or herself to conjure up solutions. And it is these problem-solving skills that will in future serve them in just about every facet of life, both professionally and personally.