Student Article
/ Drawing
HOW TO MAKE A HANDSOME MOTHER'S DAY CARD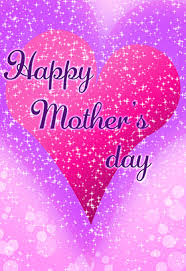 Your mom does so much for you. She has sacrificed many things for you. Her presence in your life has to be celebrated every single day. With Mother's Day at hand, FairGaze, a socio-educational platform for students, teachers and mentors, brings you an awesome method to make a good looking mother's day card.
This way you can create a beautifully stripped mother's day card. We have chosen this because any one can do it, and it does not take much time too.
Things you will need: A plain card (color or white), different colors and patterns of scrapbook paper (spotted, stripped, flowered, plain, etc), a pair of scissors, glue, a strip of scalloped paper, and a pink ribbon.
How do you do it?
Step1: Place the plain card over a horizontal surface with its front facing you.
Step 2: Cut strips of scrapbook papers (different colors and patterns) in a way that each of those measures the breadth of the plain card.
Step 3: Stick each strip horizontally over the card one after the other, leaving no gap in between. Ensure that the colors and patterns of the adjacent layers are complementary and that they look good together.
Step 4: Stick a strip of scalloped paper below the final strip.
Step 5: Tie a pink ribbon round the card half way down the horizontal stripes to accent the pretty layers.
Step 6: On the right hand corner of the card's bottom, write a message for your mom. It can be a simple "I love you" or "Thank you mom".
Now that your card is ready, let us add something more to it. Write a beautiful message for her inside the card. Expressing gratitude for the daily love that she showers on you, or recalling a bonding moment that you shared with her over the card can add a magical touch to it!
We invite you to visit FairGaze for engaging with like-minded people, connecting with fellow students, acquiring expert guidance, getting your questions answered, and gaining access to valuable resources.