Student Article
/ Wrestling
Khashaba Dadasaheb Jadhav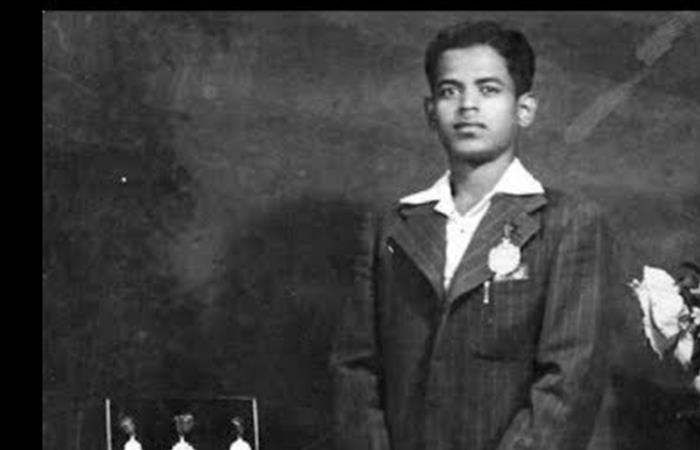 Assistant Editor
02 Nov, 2018
Wrestling matches are ground-shaking events filled with hard rock music of electric guitar and bright flashing lights. Wrestling is a sport which is built on the foundations of adrenaline and devoted fandom. To make it on the top, wrestlers have to be willing to put the work in and attack it. Smugness is not something which has made sportspersons into the ring. It is a combination of athletic and theatrical performances. Without any governing authority, wrestling works on a general standard where each promotion has their own variation. There are no actual rules due to the staged nature of wrestling. Among all the professional wrestlers in the world, Indian wrestlers have got tremendous popularity and success. They are easily some of the toughest professional fighters who dominated the era of wrestling by their determination, strength, and dedication. India has a long history of success in this vertical. Among all, there is one name which can never be forgotten if you are a sports lover. The name id KD Jadhav.
Widely known as a wrestler who won a bronze medal in Helsinki at the Summer Olympics 1952, Khashaba Dadasaheb Jadhav was an Indian athlete. He was extremely nimble on his feet making him different from other wrestlers of his time. He was trained by English coach Rees Gardner.
His childhood was spent in Goleshwar village of district Satara in Maharashtra state. His schooling was done in Tilak High School in Karad district between 1940-1947. He belonged to a household that lived and breathed wrestling. He was a participant in the Quit India Movement and provided shelter to the revolutionaries by circulating letters against the British. He was one of the five sons of Dadasaheb who was a wrestling coach. He initiated khashaba into wrestling at the age of five. Baburao Balawde and Belapuri Guruji were his wrestling mentors in college. He managed to get good grades along with the success in wrestling career.
After defeating the local champion of his area, he started his journey with the Olympics. 1948 London Olympics was the first feel of the big stage for khashaba which was funded by the Maharaja of Kohlapur. He defeated the Australian wrestler Bert Herris and stunned the audience in Olympics. He was trained even harder for the next four years to remain prepared for the Helsinki Olympics. He participated in the 125 lb bantamweight category along with other wrestlers from twenty-four different countries. In 1952 summer Olympics, he defeated Candian, Mexican, and German wrestlers and won bronze medal creating a golden history by becoming the first individual from India to win a medal. There was one colleague of him, Krishnarao Mangave, who also participated on London Olympics in another category but missed the bronze medal by just one point.
When Jadhav returned from 1952 Summer Olympics, he was the primary attraction of India's contingent although the team India bagged a gold at the Helsinki games. To welcome their hero, people gathered at the Karad railway station along with a cavalcade of 151 bullock carts and dhols. They carried him for around 10 kms by passing through the Goleshwar village.
Jhadav joined the police force in 1955 as a sub-inspector. Within the police department, he won several competitions along with performing national duties as a sports instructor. He served the police department for twenty-seven years and retired as an Asst. Police commissioner. Despite his achievements and great service, he has to fight for his pension later on in his life. Sports federation has neglected him for years which made him live the final stages of his life in poverty. In 1984, he died in a road accident while his wife struggled to get any assistance from any department.
He won many awards and honors in his life including the torch run at the 1982 Asian Games in Delhi, the Chhatrapati Puraskar by the Maharashtra government in 1992-1993, the Arjuna award in 2001, and others. To honor his achievement, the newly-built wrestling venue for the 2010 Delhi Common Wealth Games was named after him.
A book is also written on his life by Sanjay Dhudhane, National Book Trust - Olympic veer KD Jadhav. Sangram Singh who is an international wrestler and now producer is working on the script of the film based on the life of Khashaba Jadhav. Jhadhav was his idol since childhood and by making this film, Sangram wants to give his Shradhanjali to him. He wants to show his noteworthy journey to the world in which he earned India its first international medal.
His family has put it up for auction in 2017 to raise funds for building a wrestling academy which will be named after him. Ranjit Jhadhav, son of KD Jhadhav, said that the government has reneged on its promise to build the academy which forced us to make this auction.
By: Preeti Narula
Content: Wikipedia