About this webinar
Bringing Positivity in Your Homes: Interior Designing
Your home is an augmentation of your body and soul. It is your safe-haven where you feel sustained, invigorated, and satisfied. Anyway, what are you sitting tight for? Feel free to locate the best interior designers for your home and make it a charitable holder you had always wanted. Through this webinar, discover how positive elements in your interior can bless your home with affection and bliss.
Often, it is believed that accept that having incredible energy going through your home assumes a significant part in your prosperity. There is a portion of the basic interior designs that can advance the progression of inspiration at our home. Attend this webinar to learn quick and easy ways to bring positivity inside your homes by changing a little bit of your interior.
Regardless of whether it's a living room, kitchen, bedroom, or restroom, an all-around designed and embellished home brings energy and keeps you more centered around the things you are doing.
Speakers/Mentors
Karishma Abrol
Interior Designer
Karishma Abrol is an enthusiastic interior designer who is pursuing designing interiors as her career choice. She has delivered her best choice of designs for DIY products, mood boards and 3D wall paintings. With her intellect, she is having 3 years of professional experience in interior designing field. She has also tied-up with architects from Bangalore and all over India with Vastu diploma. Karishma is also a member of Design Associations, where projects are exhibited for competitions among colleges.
Benefits Of Webinar
Attend this webinar to:
help your home get some positivity again
learn some easy ways to welcome happiness inside your homes
change the look of your home by changing few things here and there
this session can be helpful in bringing the lost energy of your house, you just need to declutter a bit.
Webinar Stats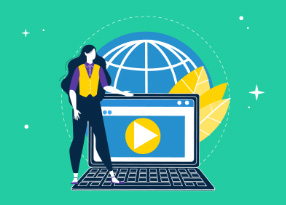 Reach:

Engagement:

Website Sessions:

Registrations: 9