About this webinar
Color Psychology In The Field Of Interior Designing
Color psychology is a powerful tool that every interior designer should learn thoroughly and imprint on their minds. Apart from being an interior designer, if you want to be a designer in any field, you need to learn the basics of colour psychology.
This tool impacts the mood of a room more so than any other factor. And we all know how colouring in a room is necessary. Different colour shades induce certain emotions so, when selecting your colours, it's crucial to consider the kind of atmosphere you wish to create and which colours will help you achieve this.
Join this webinar to learn in detail all about colour psychology. Our mentor, Ms. Karishma Abrol, will explain every point to the children and its colour significance. So that it will help them in their house and their real life.
Speakers/Mentors
Karishma Abrol
Interior Designer
Karishma Abrol is an enthusiastic interior designer who is pursuing designing interiors as her career choice. She has delivered her best choice of designs for DIY products, mood boards and 3D wall paintings. With her intellect, she is having 3 years of professional experience in interior designing field. She has also tied-up with architects from Bangalore and all over India with Vastu diploma. Karishma is also a member of Design Associations, where projects are exhibited for competitions among colleges.
Benefits Of Webinar
1. Children will learn about colour psychology.
2. Get to learn the importance of choosing the right colour.
3. Get to know how different colours are associated with various emotions.
4. Directly engage with the mentor to learn various facts and information associated with colours.
Webinar Stats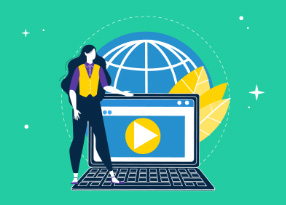 Reach:

Engagement:

Website Sessions:

Registrations: 35