About this webinar
Nature In Water Color (Transparent) & Acrylic Color(opaque)
Transparent watercolour has a delicate luminosity that no other medium can match. It has a freshness and immediacy that oil or acrylic cannot easily replicate. It's no surprise that the medium is so popular! However, painting with watercolors can be difficult. It is a difficult medium to master, owing to its unforgiving and unpredictable nature. It is difficult to correct mistakes, and its fluid nature makes it difficult to control.
Yet it is precisely these characteristics that lend the medium its undeniable allure. Working with, and even exploiting, the behaviour of pigmented water on paper is a rewarding challenge.
Brushes are essential watercolour supplies. High-quality brushes are a great investment for the beginner and will last a long time if properly cared for. Working with insufficient brushes is aggravating, whereas working with good brushes makes learning new watercolour painting techniques much easier.
We will learn how to draw nature in water colour (transparent) and acrylic colour in the upcoming webinar with our mentor (opaque).
Materials needed:
Color of water

Brushes of various sizes

Brushes of various sizes

Water color, color plate
Speakers/Mentors
Pooja Singh
Fine Arts, Handicrafts And Textile
Pooja Singh is a fine artist and a textile designer. Born and brought up in Lucknow. She has done B.F.A from Lucknow Arts College and Textile designing from South Delhi Polytechnic. She works mainly in acrylic, oil colors, pastels, and pencil work. As an artist, she can articulate her genuine "inner voice" through art and tell the original story about her personal experiences, background, memories or ideas, and beliefs. She has been teaching since 2004 and has also won many prizes and awards in this field. She also puts up art exhibitions in different cities. Teaching art to students and playing with colors to create unique artworks is her passion. She is always eager to explore new ideas techniques and mediums.
Benefits Of Webinar
Get to know about the various painting techniques,

Learn about the various types of brushes,

It will also going to help you in enchancing your creativity.
Webinar Stats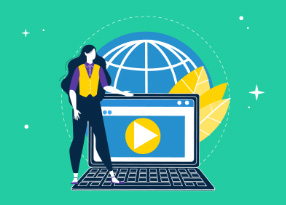 Reach:

Engagement:

Website Sessions:

Registrations: 0