About this webinar
Paint Your Imagination
Ever noticed that people after painting feels so refreshed? How relaxing they feel after doing this activity? Imagine if you could see or think of some great scenes in black and white and then presenting it out amongst others in colorful. Or imagine you have great skills in painting but you never thought of that. So, grab the opportunity and learn the basics of painting in this webinar. Painting is something that is cherished by all age groups.
Our composition occasions are entirely get-togethers, and unavoidably you wind up talking about one another's craft. The little miracle that many return from our days off with an arrangement of artistic creations, yet in addition a location book brimming with new companions.
After learning these skills, you can take part in our competition "India As I See 2020" and can up to 14,000 cash prize.
The contest will be held online and the last date of submission will be 10th August 2020.
Speakers/Mentors
Kalpana Mandal
Handicrafts and Arts Expert
Ms. Kalpana Mandal is a very enthusiastic young and talented artist. Currently, she is pursuing her art and craft coursework from Art & Craft Institute, Noida. She has been volunteering with Edu craft and holds a good experience of working with children.
Her remarkable experience in arts and her ability to work outside the traditional field of fine arts (handicrafts with waste materials, Portrait, Painting, Paper Craft, and Sketching) gives her a unique edge over others. Kalpana is highly committed towards her profession and sincerely devotes her time in providing good quality art education to her students thereby also grooming their personality.
Her artistic creations have also been exhibited at the NOIDA Stadium in January 2020.
Benefits Of Webinar
Developing creativity: This sounds sufficiently clear, however, what probably won't be evident is that painting animates both the privilege and the left half of the mind. In painting, we utilize the left half of the mind to handle sane, intelligent difficulties – how to structure the artwork, for instance – while the left half of the cerebrum is utilized for progressively imaginative difficulties, helping the painter picture their work before they even set up their easel.
In building problem-solving skills: Works of art once in a while turn out true to form: changes in the light, the confinements of your palette, and outright old absence of experience and method imply that what you begin attempting to accomplish will more likely than not occur. This has two advantages: first of all, you before long figure out how to manage frustration, and in time – regularly through rehashed blunder – to understand that when one entryway shuts, another opens. For another, you rapidly figure out how to adjust and think of imaginative answers for the issues the composition presents. Breaking new ground turns out to be natural to the painter.
Improving your memory and focus: Painting helps memory work and hones the psyche. Similarly, as a sprinter practices their heart, so painters practice the pieces of their mind liable for memory and focus. Individuals who normally practice inventive exercises, for example, painting are appeared to have less possibility of building up Alzheimer's and dementia.
Help in Relieving stress: Painters enter their very own universe, and this permits them – but unknowingly – to isolate themselves from the burdens and strains of regular day to day existence. No home loan, no workplace issues – simply shading and shade, and how on earth do I do equity to those inconceivable poppies and that earthenware housetop.
Developing communication skills: In addition to the fact that painting helps you tap into your inner mind, permitting you to impart your sentiments to yourself and the outside world – it additionally, in straightforward terms, goes about as an ice-breaker.
Webinar Stats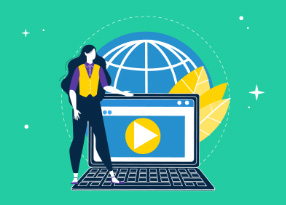 Reach: 1347
Engagement: 173

Website Sessions:

Registrations: 133