About this webinar
All About Entrepreneurship
DESCRIPTION OF THE WORKSHOP:
The Preliminary Workshop is the 1st stage in the Eureka! Junior Competition. The Workshop aims to introduce participators to the fascinating and exciting world of Entrepreneurship.
Here, we answer questions like - What is Entrepreneurship? What does the term mean? What do Entrepreneurs do? How are Entrepreneurs and Businessmen different? How do I become an Entrepreneur?
Becoming an Entrepreneur is all about problem-solving. To solve a problem, one has to identify a problem and come up with a unique, creative, and feasible solution. This Workshop will teach you exactly how to do all of this.
Speakers/Mentors
Puneet Raman
Entrepreneur, Author, Founder at Prowisdom Growth
Mr Puneet Raman is a successful entrepreneur, author, public speaker and is the founder at Prowisdom Growth. He is currently associated with E-Cell IIT Bombay for 5 years. With a professional experience of 22 years in sales and marketing functions, Mr Puneet Raman has been mentored by accomplished professionals. He is an MBA in marketing and holds the skills of leadership, strategy and finance. He has strong expertise for building a business from an idea to revenue by implementing the 9 components of Business Model Canvas. He has been a respectful representer of brands which were market leaders and market challengers.
Benefits Of Webinar
Challenge the creativity of students and encourage them to think outside the box.

Groom them as leaders for tomorrow.

Improve communication skills and public speaking through pitching.

Provide guidelines to students for shaping their business model till its execution.

Enhance student's presentation skills for better business ideas presentation.
Webinar Stats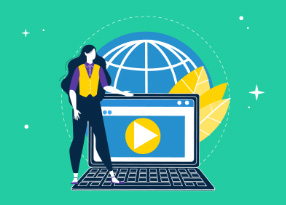 Reach: 2896
Engagement: 456

Website Sessions:

Registrations: 97