About this webinar
Art of Successful Parenting
When it involves family life, everyone strives to work out how the connection between parents and youngsters can become ideal. Positive parenting techniques work well for children up-bringing with discipline and good moral values and are every parents' dream. However, it's not a simple feat. And it's important to understand that the parent-child relationship is a partnership between a parent and their child. The situation of parenting and the discussion on parenting, what makes good parents, what it takes for parents to bring the best out of their children, and many other questions were a long time back discussed but changing times calls for a change in strategy. Being a parent is a wonderful thing; however, it's not always easy. All of us want to enjoy life and live life to the fullest and children want to love and laugh with their parents. So do the parents as laughing is the best exercise which rejuvenates your mind.
Learn the model in the 'ART OF SUCCESSFUL PARENTING'. Join for this exclusive session on Successful Parenting.
Speakers/Mentors
Inderjyot Singh
Mind and Energy Coach
Inderjyot Singh is a Success Parenting Coach with 25 years of dynamic experience in Banking, Telecom, Training, and Education industry having worked in corporates like IndusInd Bank, ICICI Bank, Bharti Airtel, WWICS, and Reliance Communications Ltd.
Belongs to Delhi but worked in various cities because of professional assignments and has now shifted to Surat. Loves to travel to places of scenic beauty as it gives him inner peace, likes to listen to music as life is a song, and die-hard fan of watching movies as life is a story. Believes that life is a transformation and always learning from one and everyone. He is a certified NLP Master Practitioner, Law of attraction coach, Wellness coach, Voice, and accent trainer, Digital marketing trainer, and a Business coach. If you are looking for English public speaking and successful parenting he would like to associate with you.
Benefits Of Webinar
Describe essential aspects of positive parenting: Positive relationships with parents, caregivers, and other family members, as well as stimulating home environments to shape the child's brain's architecture and influence development across all domains.
Explain to families the importance of love, talk, read, and play for child development.
Give parents concrete suggestions of things that mothers and fathers can do at different stages of child development.
Know more about the most important aspect of children's language experience – have conversations with the infant and young child about everything in their everyday environment.
Webinar Stats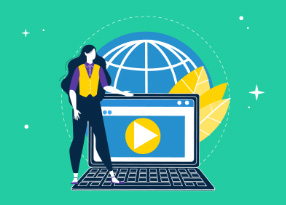 Reach: 6446
Engagement: 895

Website Sessions:

Registrations: 56