About this webinar
Basics of Paper Quilling
One of the beautiful art forms that involve the use of strips of paper that are shaped, rolled, and, glued together to create decorative designs. The paper is looped, rolled, curled, twisted, and otherwise manipulated to create shapes that make up designs to decorate greetings cards, pictures, boxes, eggs, and to make models, jewelry, mobiles, etc. This online webinar will enhance your patience and it will work as a tool of meditation which will increase your concentration level and you will feel immense joy while working with the colorful quilling strips. Join this amazing One-hour Session with Ms. Rashi Sharma on "Basics of Quilling Art" brought to you by FairGaze.
Materials required:
Quilling strips of various colors
Plain sheets for the background (2)
Scissors
Fevicol
Slotting tool (if you have)
Speakers/Mentors
Rashi Sharma
Quilling Art Expert
Rashi Sharma is a master's student in Applied Psychology from Bharati College. Paper Quilling is her favorite hobby and is working towards increasing her skill set and efficiency by learning and keeping up new artistic trends. She aims to combine her love for psychology and art in learning and practicing art therapy. This also extends to how it can be the new go-to solution for all the mental health problems. Apart from quilling, she is found divulging in her love for reading and learning about new art forms to equip her hands with.
Benefits Of Webinar
On attending this webinar one learn the basics of quilling
Learn to make different types of coils and basic shapes to make an artwork
Learn the process of making different types of leaves to make a variety of flowers
Learn the complete process of making quilling flowers
Learn to make different things using simple shapes and coils
Learn to make cute greeting cards with quilling.
Enjoy the process of quilling while developing your creativity and innovation skills
Webinar Stats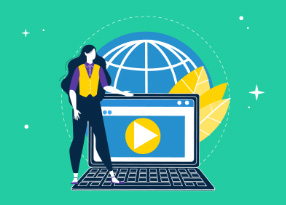 Reach: 6364
Engagement: 952

Website Sessions:

Registrations: 283