About this webinar
Basics of Water Colours
The impressions which colors leave on your brain is remarkable and it doesn't always match with the line of the painter who gave birth to it.
This puts the beholder as the master of some else's craft. Now imagine what immense magic you can create by making voids for others. Well, let's take the plunge together.

To reach a level of panache and impeccable craft, everyone starts with a spirit of dabbling and so is this opportunity for you to come and explore with me what goes into the making of a painting. Full of colors and excitement you can learn with Ms. Simran how to create the clamor of landscapes.

This webinar in association with Khaitan Public School invites all to play with watercolors and unknowingly unleash its magic of creating wonders. Sparing a little time for yourself will bring the joy of colors on your face sprinkle on the canvass ahead of you.
Speakers/Mentors
Simran Singh Manral
Artist
Simran Singh, is a self-taught artist who has completed her Masters in Mass Communication and Journalism from Amity University. She's currently working as a freelance painter and also takes art workshops of watercolor paintings. Her main idea of art is to express herself through paintings and her style of painting is Impressionism and she mostly deals with watercolor and oil paints.
Benefits Of Webinar
Difference between water and other mediums for colors.

Understanding the tidbits of landscape drawing.

How to add depth and dimension using colors.

What leaves an impact in a painting and the ways to manifest it.

Learn the basic uses and techniques of watercolors
Take the session to dive into the world of creativity and colours
It will benefit you as you can explore more with colours and simple paintings.
Webinar Stats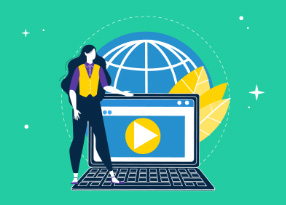 Reach: 2384
Engagement: 335

Website Sessions:

Registrations: 123