About this webinar
Better Classroom Managment_For Teachers
Simply said, management is the act of directing others to complete tasks in a planned and orderly fashion in order to meet your objectives. When we discuss classroom management, the teacher's objective is to share their expertise in a way that is beneficial to the pupils. Teachers employ a variety of tips and approaches to enhance their lessons in the classroom, including
Preparing for the session: To ensure a flawless lecture, the teacher must prepare notes and a presentation before entering the classroom.

Students should be actively involved in the learning process because they will retain more information and be less distracted when they are actively involved. Behavior issues in the classroom may be easily resolved by increasing engagement.
From the first day of class, establish clear classroom procedures. Let students know what you expect of them and start teaching these standards right away. Inform the pupils that they must treat one another, the instructor, and the classroom with respect. Students are more likely to act in the manner you want them to in class if they are aware of the expectations.

Create a system of incentives and penalties for behaviour: Students are motivated by rewards and penalties; receiving praise and receiving a penalty both mean a lot to them.
Discover your students: It will be simpler to run your classroom the better you know your students.
Speakers/Mentors
Ms Manpreet Kaur Sodhi
Counselling Psychologist
Ms Manpreet Kaur Sodhi is currenlty working as a Counselling Psychologist (School Counsellor) in Jammu Sanskriti School. She has done M.A in Psychology and PGD in counselling Psychology. She is expertise in: Students/ Adolescent, Parenting Issues, Counselling, Depression, Anxiety and Stress Management.
Benefits Of Webinar
Will help in establishing rules, routines, and expectations

Fostering student engagement by including opportunities for active student participation

Increase academic learning and engagement.
Webinar Stats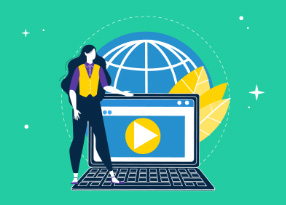 Reach:

Engagement:

Website Sessions:

Registrations: 2