About this webinar
Child Mental Health and Corona
We as an adult can deeply understand the deadly coronavirus and the cause behind the spread of the virus. But it is difficult for a 5-year-old kid to understand the virus and their preventions. Though they are surrounded by their loved ones still for them, it is a real feeling of being in jail, as they are neither allowed to go to the park and play nor to go to schools and meet their friends and study.
By hearing the news on the television and in social media of coronavirus they are in fear, their mental health is affecting deeply. Uncertainty provokes anxiety, fear of the unknown, stress.
Few children have questions related to coronavirus and their parents are failing to give them answers. Questions like "The world may come to an end soon?" or "Are we all going to die soon?"
To escape from that we have the session of "Child mental health and corona". To grasp some of the intelligent and innovative views that will help relieve the unprecedented burden.
Speakers/Mentors
Dr. Nilesh Mohite
Community psychiatrist
Dr Nilesh Mohite is a Community Psychiatrist, MBBS (Topiwala National Medical College) educated from Mumbai; his other qualifications incorporate DNB (Psychiatry) LGBRIMH, Tezpur.
He is not a novice in his work and has been associated with various community mental health organisations as a Clinical Head. He is currently working as Clinical head in MITA (Mental Illness Treatment in Assam) and as Clinical head of Parivartan Trust of Maharashtra and Assam.
He has also been working in remote areas of Assam and also Arunachal Pradesh since last 6 years. Dr Nilesh Mohite strongly believes that a psychiatrist needs to go to the patient. He has set an example by relocating from a city like Mumbai to remote villages of Assam. He is at the time, leading team of 200+ rural mental health workers who work in 20+ remote districts of Assam and Arunachal Pradesh.
If taken into account his special work experience, he has worked on Addiction Medicine and youngsters' mental health issues. Other than these, there are many other works that add stars to his portfolio.
Benefits Of Webinar
Escaping your child from affecting their mental health

You will be able to solve their query

You will understand your child in a better way
Webinar Stats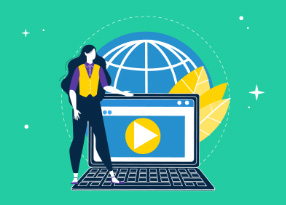 Reach: 1319
Engagement: 329
Website Sessions: 495
Registrations: 0