About this webinar
Corona Virus Lockdown A Blessing in Disguise
With the outbreak of Covid19, we are all witnessing one of the most unprecedented times faced by humanity. Lockdown, Uncertainty, social distancing and isolation are paralyzing our ability to think, reflect and develop an action plan which is very much the need of hour.
As we all are aware that this pandemic 'corona' has confined our lives. People across the globe are quarantining out of concern for the virus. But no matter what you're going through, there's a light at the end of the tunnel & it may seem hard to get to it but you can do it & just keep working towards it & you'll find the positive side of the things.
Early February 2020, coronavirus had just started to grip China along with the rest of the world. A large part of getting through the COVID-19 lockdown has been to get teachers and tutors to create content to disseminate to students across multiple locations. Given the enhanced focus on social distancing and online learning, there's every indication that a big disruptor might be brewing in academics.
Let's utilize this time as a blessing in disguise and get ready to decode life, stay positive and hopeful in times of social distancing with Mr Niraj Gera
Questions in advance can be sent to him on info@nirajgera.com.
Speakers/Mentors
Mr. Niraj Gera
Motivational Speaker
Niraj Gera is a multitalented, spiritually driven, & a dynamic personality who aspires to work towards making this world a happier place by spreading the message of love & wisdom, in whatever ways possible. He is an internationally acclaimed photographer, motivational speaker, social activist, and a certified life coach. He is also a senior faculty member at The Art of Living Organisation. You can find out more about him on his website www.nirajgera.com.
For more than 15 years, Niraj Gera has helped other people excel by helping them find their passion and take responsibility for their own success making their lives more productive.
His credentials include several prestigious Domestic and International awards. Positive thinking is empowering, positive action is achieving and Niraj Gera has actively contributed in bringing about positive transformation in the lives of those facing serious issues in life, coming from all kinds of background & continues to help them realise their worth.
Webinar Stats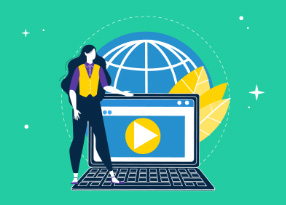 Reach: 2156
Engagement: 561
Website Sessions: 209
Registrations: 0