About this webinar
Cyber Security As a Career & Future Road map
Cybersecurity is the state or process of protecting and recovering networks, devices, and programs from any sort of cyberattack.
Cyberattacks are an evolving danger to organizations, employees, and consumers. They'll be designed to access or destroy sensitive data or extort money. They can, in effect, destroy businesses and damage your financial and private lives — especially if you're the victim of fraud. The demand for jobs in cybersecurity growth is unmatched in the other technology domain. Consistent with reports, Asia Pacific has the most important chunk of the number of opportunities in cybersecurity around the world, and India makes the majority of the demand for cybersecurity jobs within the APAC region. But, amid constantly rising attacks, companies across India face a scarcity of skilled/experienced cybersecurity personnel.
The amount of critical and sensitive data that's being generated, stored, accessed, and analyzed by both public and personal sector enterprises has been increasing year on year then has the necessity to secure it from various Cyber threats with the present COVID-19 crisis, organizations are presented with a special sort of data and cybersecurity risks as quite 2/3rd of their employees are performing from home for the foreseeable future.
Speakers/Mentors
Lakshit Verma
Cyber Security
Lakshit is an Independent Security Researcher, Ethical Hacker, and Osint Evangelist, Freelance Consultant to Law Enforcement Agencies and Founder of We Are Plymouth's Foundation! He is also a Curator and Influencer at Rex The Campus Connect.
Benefits Of Webinar
Eligibility for A Cybersecurity Career: Apart from a relevant degree in technology, knowledge about basic and/or advanced cybersecurity concepts, extensive cybersecurity work experience, industry certifications, knowledge of regulatory policies is typically required to form a career in cybersecurity.
Choosing the Cybersecurity Role: Cybersecurity may be a vast field, and there are various roles that one can pursue. once you are initiating a career in cybersecurity, you've got to form sure that you simply analyze the various job roles that the industry offers.
Selecting the Right Training Institute/Certification: Aspirants can search for courses that give them a transparent understanding of components at the initial level. It's important to seem at the course content and whether it's future proof. Similarly, getting hands-on training is extremely important.
Webinar Stats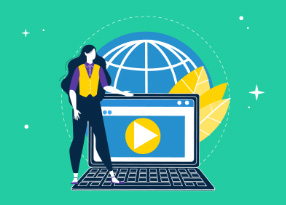 Reach: 8682
Engagement: 850

Website Sessions:

Registrations: 51