About this webinar
Developing Your Personality For Modern World
Personality is the unique combination of characteristics or qualities that define an individual. Personality is thought to emerge from within an individual and persist throughout life. Traits and patterns of thought and emotion are important, as are the following fundamental personality characteristics:Behaviors generally have a recognisable order and regularity to them. People essentially behave in the same or similar ways in a variety of situations. Psychological as well as physiological: Personality is a psychological construct, but research indicates that biological processes and needs also influence it. Personality influences not only how we move and respond to our surroundings, but it also causes us to act in certain ways. Multiple expressions: Personality is manifested in ways other than behaviour. It is also visible in our thoughts, emotions, close relationships, and other social interactions.

Modern worlds demand modern solutions and modern people; modernity is accompanied by development, which a person gains from their surroundings in order to improve their skills and knowledge.

In an upcoming webinar, our mentor, Ms Anmol, will discuss these strategies and much more about Developing your personality for the modern world for children.

An interactive session focusing on different aspects of one's personality and its development in order to succeed in today's world. By broadening their psychological and professional horizons, participants will be able to improve their communication skills, assess their strengths and weaknesses, and develop understanding of soft skills and interpersonal skills.
Speakers/Mentors
Ms. Anmol Tiwari
Speaker, Storyteller & Academic mentor
Anmol Tiwari, faculty at Amity University (Greater Noida), is a speaker, storyteller, and an academic mentor. She has been awarded as the University Gold Medalist multiple times, and has a well-established experience in both, creative as well as academic spheres, all at a very young age. She has been an Assistant Professor at St. Xavier's College, Bangalore, has worked as a faculty member at Dr. Virendra Swaroop Institute of Computer Studies (Kanpur) and has also worked as a Business Executive at Extramarks Education India Pvt. Ltd. As a creative Speaker, Storyteller and a Motivational Mentor, Anmol has worked with Dainik Jagran — India's leading Hindi Media platform — as an organiser for their national level socio-educational initiative of Jagran Sanskarshala, during which she delivered sessions and workshops across schools in Uttar Pradesh.
Benefits Of Webinar
Increases self-awareness.

Will help you in achieving your life goals.

Will boost your self-confidence
Webinar Stats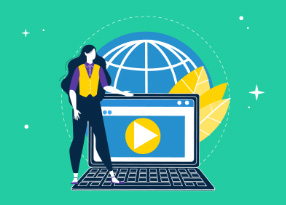 Reach:

Engagement:

Website Sessions:

Registrations: 67