About this webinar
Diwali Decor using Paper Quilling
One of the lovely works of art that include the utilization of portions of paper that are molded, rolled, and stuck together to make beautifying plans. The paper is circled, rolled, twisted, wound, and in any case controlled to make shapes that cosmetics plans to embellish welcome cards, pictures, boxes this merry season. You can decorate your house and make it festival ready for the upcoming festive season.
This webinar will improve your understanding and it will fill in as a device of contemplation which will build your focus level and you will feel massive happiness while working with the vivid quilling strips. Join this amazing one-hour session with Ms. Rashi Sharma on "Diwali decor using Paper Quilling" organized by FairGaze.
Materials required:
Quilling strips ( multiple colours of your choice )
Slotting tool
Tea light candles
Fevicol
Scissors
Speakers/Mentors
Rashi Sharma
Quilling Art Expert
Rashi Sharma is a master's student in Applied Psychology from Bharati College. Paper Quilling is her favorite hobby and is working towards increasing her skill set and efficiency by learning and keeping up new artistic trends. She aims to combine her love for psychology and art in learning and practicing art therapy. This also extends to how it can be the new go-to solution for all the mental health problems. Apart from quilling, she is found divulging in her love for reading and learning about new art forms to equip her hands with.
Benefits Of Webinar
You will learn to make various designs of tea light candle holders
You will be able to create beautiful tealight candle holders for your Diwali decoration
You will be able to give a new and unique look to your decorations which are environment friendly
Learn to make different things using simple shapes and coils
Enjoy the process of quilling while developing your creativity and innovation skills
Decorate your home with paper quilling
Webinar Stats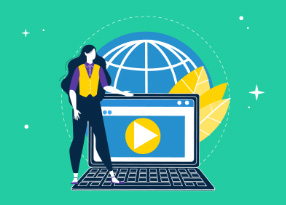 Reach: 3514
Engagement: 317

Website Sessions:

Registrations: 34