About this webinar
Effective Communication-A Key To Creativity
Communication is a vital part of your life but effective communication is a vital part of your career that leads to growth, capital, and credibility. Effective communication makes your brand value and decides your worth in the profession. Be it a businessman or employ, you must possess great communication skills that are impactful and create an impression promoting you as a brand
Effective communication is needed everywhere without it you cannot express your ideas and deliver in the best possible way as you have planned. No matter how creative you are but if you cannot connect it is worthless. Communicating in the desired manner can bring money, prosperity and fame that develop you and make you more interesting and dynamic so that everyone wishes to work with you and know you for your expert communication skills
Are you looking for someone who can help you communicate effectively?
So my friends you are on the perfect platform join me for my webinar to fulfill your desire.
Speakers/Mentors
Anusha Pathak
Language Expert
Ms. Anusha Pathak has pursued her BA in Special English from St. Aloysius College and MA in Journalism and Mass Communication from Amity University. She is a language expert and has a hold on both American and British accents. She has expertise in speaking, writing, and reading. She has been teaching different courses in English for all age groups for five years and currently working as English Faculty at Mentor Language Institute and AIM Institute, adding to her talents she has a good hold on art and teaches traditional Sanskar Rangoli and Mehendi Designs.
Benefits Of Webinar
You need to speak well for any profession or passion that you follow, learn how to build up your credibility to boost your career growth
Effective communication is an essential feature of marketing and sales learn how to enhance your speaking skills and communicate effectively so that you can add up to your resume, creating an impact.
If you wish to be a psychologist, counselor, doctor or any other related profession, your initial step is to master effective communication, grab the opportunity and get attached with me
Motivational speakers bring change into lives and this transition demands the power of speech and words if you wish to bring about any such change; I am here to assist you to nurture your talent.
Webinar Stats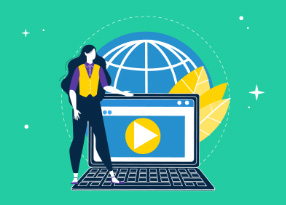 Reach: 1795
Engagement: 277

Website Sessions:

Registrations: 140