About this webinar
Effective Parenting During Lockdown
Effective Parenting is very essential in this generation, our mentor Mr. Prashant Sharma who has been a teacher and mentor from more than 17 years is an expert in this and also owns his institute- KL Foundation which caters soft skills, motivational talks and effective parenting.
In this period of lockdown, parents are spending maximum hours with their children. They have a lot of time in hand which is not possible at general times, this workshop will help parents and children like this in enhancing their bonds positively. Thus, it's very necessary that they use this time wisely. Behavioural assessment of child is very necessary and this is the whole motto along with developing the understanding of child.
In his effective module he talks about neural pathways, Pygmalion of Classroom, Behaviour & Capability, Rapport, 3 States of Child & various other Parenting Tips. He also focuses on the inner self image and self-suggestion for parents.
Speakers/Mentors
Mr. Prashant Sharma
Corporate Soft Skills Trainer
Mr. Prashant Sharma is a Corporate Soft Skills Trainer, Motivational Speaker, Life coach and Consultant for soft skills (Business Communication, Leadership & Management and Personality Development) and Neuro Linguistics Programming. He is also a great partner who cares about your goals in aspects of Unlocking Creativity, Accelerating Innovation, Adapting to Change for Motivation and Life Coaching & Motivational Activities.
He has attended world class trainings from well-renown trainers on a variety of topics like-management, soft skills, life skills and Neuro Linguistics Programming. He has also delivered training in huge organizations like BPCL,SUZLON,JOHN DEERE etc. For over 17 years, he has been teaching entrepreneurs, educators, corporate leaders, writers and industrial groups for how to build innovative organisations and design the creative life they have. Effective Parenting is one aspect that he is best at.
Webinar Stats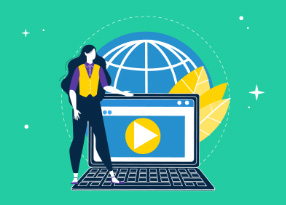 Reach: 1729
Engagement: 357
Website Sessions: 63
Registrations: 0