About this webinar
Essay Writing Styles for Academic Excellence
In a nutshell, a tutorial essay may be structured writing that students experience in their class, college, and university as a part of their curriculum. The foremost common purposes of such writing are, to either present some new pieces of data or to use existing facts and knowledge to deliver specific ideas. This type of assignment allows students to demonstrate their knowledge and creativity and encourages them to develop their ideas to speak a message at the same time.
It helps to develop a continuous writing ability in the early age. As there are skills that one will carry throughout their learning period and lifelong. People that are good at writing academic essays also manage to remain ready to articulate themselves more clearly, along with confidence in verbal ability.
Many universities and High School education is predicated on writing academic essays. They are best at demonstrating students' knowledge about a topic and showcase their abilities to collect and present information and research.
During this webinar, we will be informing you ways to write down splendid academic essays and let you understand various techniques to improve your writing skills.
Speakers/Mentors
Anusha Pathak
Language Expert
Ms. Anusha Pathak has pursued her BA in Special English from St. Aloysius College and MA in Journalism and Mass Communication from Amity University. She is a language expert and has a hold on both American and British accents. She has expertise in speaking, writing, and reading. She has been teaching different courses in English for all age groups for five years and currently working as English Faculty at Mentor Language Institute and AIM Institute, adding to her talents she has a good hold on art and teaches traditional Sanskar Rangoli and Mehendi Designs.
Benefits Of Webinar
Writing Techniques: Academic writing has a strong focus on technique and how it should be used to convey the best ideas. If students learn about style and how to write essays early, they will find it much easier to compose all sorts of professional write-ups.
Improve Communication Skills: Yes, the webinar will eventually increase your communication skills as well. Writing abilities will work out better for you through learning techniques.
Enhance your Knowledge, Creativity & Imagination
Ability to Explain Yourself: Writing is a great way to teach, inform, entertain one's behavior, and educate oneself. Some children are natural in writing, while others learn to write. One requires a good knowledge & appropriate experience about the topic which he/ she is writing.
Webinar Stats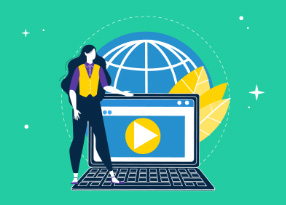 Reach: 4178
Engagement: 816

Website Sessions:

Registrations: 60