About this webinar
Exploring Landscape Paintings Through Water Colours
The impressions which colors leave on your brain is remarkable and it doesn't always match with the line of the painter who gave birth to it. Landscape paintings talk about or depict a variety of settings, it could be the mountains, the river, the trees, an empty road, or even a dry forest. This session will be helpful in knowing and learning more about the nitty-gritty of landscape paintings and the approaches we can use for it. Full of colors and excitement you can learn in this session to create the clamor of landscapes.
This webinar invites all to play with watercolors and unknowingly unleash its magic of creating wonders. Sparing a little time for yourself will bring the joy of colors on your face sprinkle on the canvass ahead of you.
Materials Required:
Watercolor
Brushes
Tissue paper
Watercolor paper
Speakers/Mentors
Simran Singh Manral
Artist
Simran Singh, is a self-taught artist who has completed her Masters in Mass Communication and Journalism from Amity University. She's currently working as a freelance painter and also takes art workshops of watercolor paintings. Her main idea of art is to express herself through paintings and her style of painting is Impressionism and she mostly deals with watercolor and oil paints.
Benefits Of Webinar
The webinar shall focus on the following points :
- How to deal with different layers while painting.
- Difference between water and other mediums for colors.
- Understanding the tidbits of landscape drawing.
- How to add depth and dimension using colors
Webinar Stats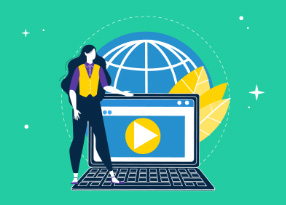 Reach:

Engagement:

Website Sessions:

Registrations: 8