About this webinar
Future Benefits Of Creative Writing
Creative writing is the process where the purpose is to express thoughts, feelings and emotions rather than to simply convey information . Creative writing is to display your Art of Jotting down your exquisite thoughts and drown in the ocean of a unique talent that defines your personality and you as an artist, a creator, and a writer. All of us know what role does writing plays in one's life and shapes your career and your life too.
Writing of any sort is requires some creativity and patience, but in the end, it is rewarding work – you'll gain a huge amount of satisfaction from a finished piece. Being creative can also be mind-boggling at times, but immensely fun.
We all want to find ways to creatively enhance our writing skills so that we could have a rewarding carrier through it. If you are not aware, join me for my webinar on 11 July sharp at 4 pm to know all about creative writing, its essence, and career options if you too wish to be a content creator or a writer. I, Anusha Pathak your language adept will sort all your queries.
Speakers/Mentors
Anusha Pathak
Language Expert
Ms. Anusha Pathak has pursued her BA in Special English from St. Aloysius College and MA in Journalism and Mass Communication from Amity University. She is a language expert and has a hold on both American and British accents. She has expertise in speaking, writing, and reading. She has been teaching different courses in English for all age groups for five years and currently working as English Faculty at Mentor Language Institute and AIM Institute, adding to her talents she has a good hold on art and teaches traditional Sanskar Rangoli and Mehendi Designs.
Benefits Of Webinar
Carriers in opportunities in creative writing: With every challenge brims the chance of an opportunity. Creative fields and writing can be a creative and imaginative pursuit, where we can admire the likes of many creative writers, poets, lyricists, novelists, etc. and aspire to be like one. There are so many carrier opportunities, from advertising to scriptwriting.
How to enhance creative writing: Many people think that just because they've read a lot of stories (or even if they haven't) they should be able to write one. But there is another side of the story. There are some tips and tricks for beginners. And through this webinar, you will be able to learn that.
The essence of creative writing: The very essence of creative writing is to be, well, creative. How your thoughts touch the heart of the readers, and how everything is written relates to the reader. These things come under the essence of creative writing.
Learn Creativity: Yes, creativity can also be learned behavior. Not by attending a regular lecture, but by learning a creative thinking process. Creativity is a process that can be enhanced and developed with consistency. Creativity can be learned through the foundation of knowledge, learning a discipline, and mastering a way of thinking.
Webinar Stats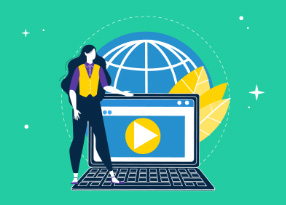 Reach: 5921
Engagement: 749
Website Sessions: 257
Registrations: 145