About this webinar
Future Scope of Foreign Languages
In this lockdown why not obtain expertise, which will be useful forever. Foreign languages give a serious edge in vocation openings, causing you to impart all the more viably, improving your memory and listening abilities too. Discussing professional development, you get a great arrangement in Multi-National organizations and a stage to speak to yourself as a worldwide worker.
It is not necessary that you have to learn a foreign language, only when you have to go to a foreign country. There are many jobs related to it where this skill can be used wisely. The demand for foreign language is increasing day by day in our country which will be helpful for a person in future-based life. This webinar will clear your all doubts about foreign language learning.
Speakers/Mentors
Ms.Sanjana Seth
Langauge Expert
Ms. Sanjana Seth is a renowned educationist, M.A. in German Language and is currently a teacher in Shiv Nadar School. She has been serving as a teacher since the past four years.
She also owns her institute, The Mentor which caters to various foreign languages. She has expertise in the benefits that learning a foreign language can bring.
Benefits Of Webinar
Better Decision-Making Skills - Having the option to communicate in another dialect can assist you with settling on better choices. Studies from the University of Chicago have demonstrated that individuals who communicate in another dialect are better ready to get subtleties and nuances in some random circumstances.At the end of the day, communicating in another dialect can improve your life through a better dynamic.
Improved memory - Learning foreign languages improves memory. An ongoing report distributed in the Journal of Experimental Child Psychology meant to discover what impact realizing foreign languages had on a kid's memory.
This examination found that bilingual youngsters performed superior to monolingual kids on errands utilizing their working memory. (Working memory manages the capacity and preparing of data over a brief timeframe.) The finish of the investigation was that information on more than one language had added to their better working memory.
Expanded Attention Span - Be that as it may, the advantages for your investigation aptitudes don't stop there! Communicating in a subsequent language encourages your center, and manage interruptions properly, as per an examination in the diary Brain and Language.
Improved Ability To Multitask - Identified with your capacity to focus is your capacity to perform various tasks. An examination by the NIH found that since bilinguals have better working recollections, can concentrate, and can ignore interruptions, they can switch between undertakings rapidly and effectively. Communicating in two dialects, and exchanging between them, improves you at performing various tasks in different errands, as well.
Freedom to ask - With all these benefits of a foreign language, this webinar will also help give you a chance t ask any question or doubt related to a foreign language.
Webinar Stats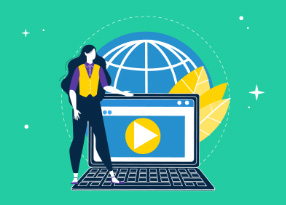 Reach: 2961
Engagement: 797
Website Sessions: 100
Registrations: 148