About this webinar
How To Maximize Learning By Modifying Your Environment
This pandemic has compelled us to see and feel the 'New Normal' especially in the case of education fraternity. Online classes have taken over the traditional learning amid the lockdown decision all around the country. However, this online learning brings with it various repercussions. Staying at home all the time has made us irritated, bored and inactive, this has majorly affected the learning pattern of an individual. When schools are on, there are many students who face difficulty in making that empathetic approach towards their studies; there are various reasons for that. But what is the solution?
This Well-being webinar by very experienced and renowned educationist, Ms Pooja Bose is basically a try to aim at the solution of this problem of learning. Many hurdles come across students and teachers also where they lack behind their learning of education. There might be emotional, personal or any other psychological issues that come in between. Ms Pooja Bose will incorporate the solutions of all these issues in her session on 'How to Maximize Learning by Modifying Your Environment At Home and School'.
Speakers/Mentors
Ms Pooja Bose
Educationist
Ms Pooja Bose is an Educationist with a passion for Teaching and Training as a priority. An Alumnus of Delhi University with a double Masters' degree in English Literature and Education, she is also a certified Language trainer from the Cambridge University and Child development specialist.
With an experience of more than 25 years, of heading the schools and laminating the quality deliberations both as a leader and an educator, she has been associated with several prestigious institutions like Delhi Public Schools, KR Manglam World schools and St Xaviers Schools. Now she is heading a school in the Munnar Region of Kerala which is the CSR initiative of the TATA Consumer Products Ltd.
She has been committed to enhancing the quality of learning of students and teachers by holding counselling sessions and panel discussions centred on meaningful schooling. She has also been counselling Parents about "Home schooling" which is now a way of life.
She has been an avid public speaker and a vociferous advocate of progressive education. She has been a panellist in several National events and awarded numerous awards like the American Leadership Board's Award, The passionate Educator awards by SEAS Global women Awardees, The Edufeed Award as an outstanding panellist, The Edutalk Panellist award and has presented her paper in the Army Institute of Education about the partnership model between schools and teacher training institutes.
Benefits Of Webinar
Get to know from an expert how you can focus more and avoid distractions that hinder your studies or learning at home and also at school

Get to know how teachers can more efficiently tackle this chaos of Online learning and can imply it in their routine

Get to know how parents can cope up with providing a better learning environment to their wards at home

Learn how one can manage stress and utilize this lockdown productively.
Webinar Stats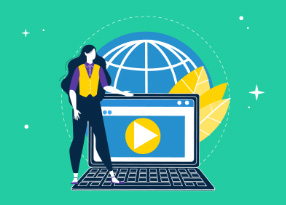 Reach: 7418
Engagement: 526
Website Sessions: 616
Registrations: 0