About this webinar
How to select Goals
Goals are focus of life. A constructive thinking helps to build appropriate goals in one's life. The focus is on constructive thinking. It is the constructive and positive thinking which helps individual to view and understand situations differently. The greatest challenge in person's life is what am I supposed to achieve in my life? And how? There are various skills which need to be worked upon during socialization. This broader approach shall help the personality understand self in a better form. The skills could be planning, exploring, observing, listening, reflecting and decision making and so forth. It is important to explore 'self' while selecting a path or direction. A sound mental health will help in thinking processes with much more clarity. People witness numerous experiences and these experiences are perceived differently by everyone. Some may feel confused, some may have developed negative feelings and some may turn the whole experience in greatest learning opportunities.
This comes through preparation and practice of skills learnt in the process of growing up. Today due to our involvement through social media, we are bound to be influenced and affected from the experiences we get to know about humans all over the world. Hence the challenges are increased to keep up the peace with our mental health. The children of this era are born with technology and they are moving with the pace of the virtual world constantly negotiating within the gap of Virtual and real. The task becomes harder to explore 'self' amidst of varied experiences. This is a challenge in their life in general. The world is witnessing altogether a different crisis in the form of COVID 19 impacting every person and entity with immense insecurities and children being one. The students have been impacted in many ways. They had to put break in the exams. They are not attending to their regular classes.
They are also confined to their homes, not meeting with their friends and extended families, deprived of outdoor activities. This is somewhere challenging the socialization processes and impacting social relationships in many ways, yet opening up different possibilities too.In this webinar, let us focus on the ways to select goals in one's life.
Speakers/Mentors
Dr. Neena Pandey
Brain Behaviour Research Foundation of India
Dr. Neena Pandey is a Post Graduate and Doctorate in Social Work from Department of Social Work, University of Delhi. She is Associate Professor and Director, Fieldwork in the Department of Social Work, University of Delhi. Her interest areas consist of gender issues, Criminal Justice Social Work and Social Work with Individuals. She is engaged with the services being rendered to women and children survivors of violence at home. She is working in collaboration with Delhi Police for more than ten years. Presently she is representing Department of Social Work, University of Delhi as Technical Support Agency (TSA) and actively involved as Principal Investigator (PI) in the pilot Project entitled Establishment of Social Service Units in Delhi Police Stations funded by Ministry of Home Affairs, Government of India.
Dr. Pandey has been a Master Trainer in Global Fund for AIDS Tuberculosis and Malaria (GFATM) Project Round 7 and was engaged in training and counseling services of the counselors working in the area of HIV/AIDS. She has supervised students placed in schools engaged in Social Work in Education. She firmly believes that women's and children issues requires to be brought in the fore front and needs to be conversed at every level so that the process of equal participation and empathy can be strengthened at every level to ensure better quality of life in society.
Benefits Of Webinar
What is a goal and why it is important in life?

What are the changes the students have observed within themselves during this lockdown period due to pandemic COVID19?

What are the important skills to be used for selecting a goal?

The process of selecting a goal?
Webinar Stats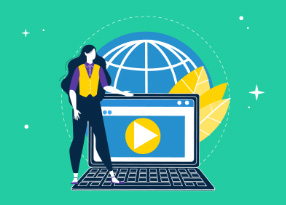 Reach: 2777
Engagement: 92
Website Sessions: 629
Registrations: 0