About this webinar
Let's Draw Mandala
"The aim of art is not to represent the outer appearance of things but their inward significance as well " – Aristotle
It is true, the word "art" has a lot of levels in it. Art is not just carving the outer appearance of the subject, but the main purpose of art is to capture the inner appearance mostly. A beautifully drawn art reflects the inner soul of the subject making it much more important and beautiful to the human eye.
That is why we are here with a webinar where we will be teaching the "Art of Mandala".
Mandala is not just an art, it is a significant symbol of our heritage and culture. The mandala symbolizes a spiritual journey. Drawing Mandala can actually heal your inner self, helps you calm your mind, and gives peace to your soul.
Webinar Facilitator
Vaishali
Artist
Vaishali, a student pursuing Bachelor's in Computer Science from DU is an artist who loves to express thoughts and imaginations through a mandala art form. A self-taught artist and have been inclined towards artwork for a long time where most of them are created out of her imagination. She has featured her artworks on social media which gained a massive response, and finally got inspired enough to be a registered seller on Etsy. Apart from making mandala arts, my interest also lies in doodling, string arts, and painting. I take a huge interest in knowing about different cultures and their traditions and I think that's what inspires me to meet new people, know about their culture, food, customs, art, language and many other things.
Benefits Of Webinar
Get to know the significance of Mandala art.
Learn the basics of drawing Mandalas.
Learn a few simple ways to design Mandalas.
Discuss different Mandala shapes and designs.
Webinar Stats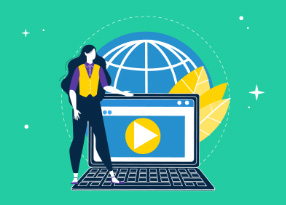 Reach: 3402
Engagement: 1028

Website Sessions:

Registrations: 178