About this webinar
Mandala Art for Beginners
A mandala maybe a complex abstract design that's usually circular in form. In fact, "mandala" may be a Sanskrit word meaning "circle". Mandalas generally have one identifiable centre point, from which emanates an array of symbols, shapes, and forms.

Mandalas can contain both geometric and organic forms. They will also contain recognizable images that carry meaning for the one that is creating it.

In essence, mandalas represent the connection between our inner worlds and outer reality. Designing your own mandalas are often both inspirational and therapeutic.
You can design a mandala to symbolize a state of mind that you simply would like to realize. Mandalas are great tools for meditation and increasing self-awareness. Many cultures round the world use mandalas in their spiritual practices.

The best thing about designing your own mandalas is that you simply have the liberty to settle on whatever shapes and colours that you feel to express.
Materials Required:
A-4 size sheets
Pencil
Eraser
Ruler
Black gel pen
Compass
Protractor
Speakers/Mentors
Sahej Bajwa
Mandala Art Expert
Sahej Bajwa is currently pursuing her B.Com. Hons. from Mata Sundri College, Delhi University. She has completed her schooling from Holy Child Senior Secondary School, New Delhi. In her school time, she was a zonal level badminton player. In college, she's a lively member of her college society Enactus. She is hard-working, self-motivated, a good learner, and a responsible person who completes her work with full dedication. She looks for perfection in everything. She's a sort of one that can easily fit into any environment. Her hobbies include making a Mandala, doing gardening, and surfing net. Her goal in life is to do something good for this society.
Benefits Of Webinar
Mandalas bring along a feeling of relaxation: Designing and colouring mandalas can help you focus your attention. That's why they're a great exercise for calming down when you're stressed and waking up your mind.
Deep Connection: Mandalas make it easier to attach with the foremost intimate parts of yourself which will help guide you along the trail of self-knowledge. They're a tremendous tool for brooding about your home within the world, and your relationship to people.
Creativity and Mandalas: Mandalas are an inventive quite free expression. In other words, you'll draw them however you wish. In fact if you don't want to form the shapes themselves, you'll buy books and journals and specialise in colouring them in. As you'll see, there are many options.
Learn Mandalas as Decoration Pieces: You can also use mandalas to embellish your house or your workplace.
Webinar Stats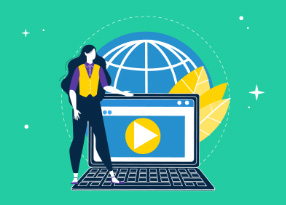 Reach: 12320
Engagement: 1007

Website Sessions:

Registrations: 23