About this webinar
Misconceptions about Journalism and Mass Communication
Journalism and Mass Communication is one of the courses gaining popularity due to the diverse career options it provides but still there are a lot of myths associated with the field. Mass Communication is the fastest way to disseminate information. In our fast-paced life, various mediums of mass communications like television, newspaper, radio, print or digital are woven into our day-to-day routine. Besides satisfying our need for entertainment, it informs us, educates us about politics, culture, economy, etc., and the list is never-ending. But few of us are still not fully aware of what this powerful medium is all about.
With the rise in awareness regarding the importance of a journalism and mass communications degree or professionals in this domain, many misconceptions have developed around the field. At the same time, there are a few facts that are still not known to professionals or students aspiring for a career in this field.
Many people tend to think of mass communication as a fun and exciting field – you get to write articles, be a news anchor and interview celebrities or work behind the camera such as broadcasting or film. Aside from all the fun and glamour that may be associated with mass communication, it can be a challenging field to pursue.
Journalism and Mass communication plays an essential part in keeping the public informed. Because of this reason, it can be seen as a lucrative business. As the career paths can be diverse, the job opportunities for a mass communication graduate is plenty.
Before you get to pursue a career in journalism and mass communication, you are bound to come across people who might share their opinions regarding the subject with you. Unfortunately, most of these opinions tend to be a myth.
Speakers/Mentors
Anupriya Anil
Media Corporate, Assistant Professor
Anupriya Anil is an Assistant Professor (Journalism and Mass Communication) at Fairfield Institute Of Management & Technology -GGSIPU. With her expertise in the field of media, she has been a Client Servicing Executive in Fables and a Branding and Marketing executive in Flint Incorporated. companies. A UGC NET exam (June 2019) qualifier and 2 years experience holder in advertising she aims at learning and delivering the best of her intellect and skills to the world. With this, she did Advanced Diploma in French to explore more possibilities on her way of learning.
Benefits Of Webinar
Most people tend to have preconceived notions about the field of Journalism and Mass communication and it is important to debunk some of the common myths regarding the field that prevails even today.

Proper guidance to students, teachers and parents about the field which opens a career path where you can work in many different fields.

Myths Vs facts – People face with many opinions regarding the subject. Just remember, some of these opinions are merely myths.

Studying communication gives you important personal insights into the world that can broaden your horizons and concepts of the world.
Webinar Stats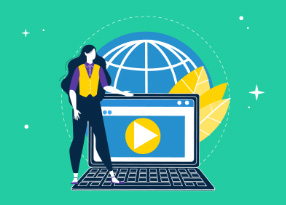 Reach:

Engagement:

Website Sessions:

Registrations: 22