About this webinar
Non-Verbal Communication as an Essential: Students, Teachers & Parents
Sign language or silent language, both are a part of nonverbal communication skills. Non verbal communication among children is important. For making a strong relationship with your child or with your student non verbal communication plays a vital role. Fostering dissemination of thoughts better and approachable, nonverbal communication helps and grades a child personally to achieve their tasks better.
Body language, behavior charts, eye contact, actions of clapping, showing gratitude and greeting someone are some actions of nonverbal communication. It has been researched and observed by experts that nonverbal communication is more effective and a better communicating way with children than verbal communication. By observing the actions of human beings a child tends to learn things from them.
This webinar will facilitate everything one should need to know about nonverbal communication and how to channel it with their children and students for progressive results. This will be beneficial both ways for a parent-child relationship, a teacher-child relationship.
Speakers/Mentors
Ms. Bhavani
Communication, Writing, Publishing
Ms. Bhavani has more than 14 years of working experience in the publishing industry. She has worked as an editor, writer, author, and content developer for different age groups covering diverse subjects including qualitative experience in editing, writing, verifying, analyzing, and updating the content according to the prescribed level specifications. She conducts various workshops for professionals for communication skills. As a writer, she has had diverse experience with content writing and media awareness.
Benefits Of Webinar
Child Behavior – The focus will be on better understanding between parent/teacher and the child.
Child's response – To improve the ability of a child to participate among peers.
Expression – To make sure a child starts to learn better how to express in a dynamic environment.
Academics Performance – To interact better with academic courses and understand conceptual text by observation skills.
Webinar Stats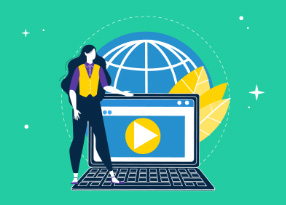 Reach: 3134
Engagement: 270

Website Sessions:

Registrations: 39