About this webinar
Parenting: Inner Voice of a Child
How many times in a day do you hug your child?
There is research that says that if you hug your child twice a day your bond with the child will increase by 70%.
As a parent have you ever asked this to yourself that what makes a good parent? Few keep on asking this to themselves and keep improving daily. Do you know that there is a way to get access to a child's mind?
Of course! Every question has several answers according to their perception. According to them, they are always right. A good parent always makes decisions in the best interest of the child.
Let's get together on a session where the mentor will share his story and no doubt you will experience an empowered parent in yourself.
You will get all the answers in this webinar.
Speakers/Mentors
Inderjyot Singh
Mind and Energy Coach
Inderjyot Singh is a Success Parenting Coach with 25 years of dynamic experience in Banking, Telecom, Training, and Education industry having worked in corporates like IndusInd Bank, ICICI Bank, Bharti Airtel, WWICS, and Reliance Communications Ltd.
Belongs to Delhi but worked in various cities because of professional assignments and has now shifted to Surat. Loves to travel to places of scenic beauty as it gives him inner peace, likes to listen to music as life is a song, and die-hard fan of watching movies as life is a story. Believes that life is a transformation and always learning from one and everyone. He is a certified NLP Master Practitioner, Law of attraction coach, Wellness coach, Voice, and accent trainer, Digital marketing trainer, and a Business coach. If you are looking for English public speaking and successful parenting he would like to associate with you.
Benefits Of Webinar
Dedicated Solutions for Your challenges as Parents : To make them understand your point is a new challenge for the parents to face. Also, there are many other problems these days parents are facing while upbringing their child. All your problems will get a solution.
Working with Children from Age 0 to Age 21 : The children from the age of 0-10 most probably agree with all the things taught to them. But children from 11-21, their adolescent teen's age in which we have to rescue their feeling of "no one loves me" or "I am ugly" and not listening to their parents is the general problem.
Deal with challenges including anxiety, restlessness, anger, rude behavior, violence, under confidence and much more : Talking to oneself in a positive, loving, and encouraging manner to silence the inner critic right from Conception is also one of the outcomes of this webinar.
Removal of Fear / Phobia from the mind of the Child : Whether it is the fear of examinations or the fear of failing in it, it is necessary to overcome them with fear.
To teach value systems to your child : Moral value lessons are the mandatory things for the child to understand and learn from the initial age.
Influence of the home environment on your children and how to change it for the better : We should not say, but the environment of the home affects the most to the child. For example, sometimes, parents fight a lot with each other which has a bad impact on the child's mental health.
Webinar Stats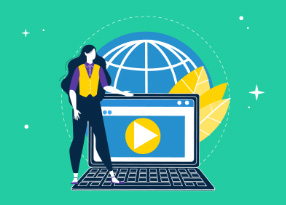 Reach: 10572
Engagement: 311
Website Sessions: 997
Registrations: 439