About this webinar
Pichwai Art
Pichwai Art is a miniature form of art with minute intricacies and made with a lot of precision.
Also known as pichhavai, pichhvai, pechhavai etc, this is the art where there are large devotional Hindu paintings that are done normally on cloth, which portray the life of Lord Krishna. The main intent to make these paintings is to portray the celebration of life that the people of Vrindavan had on the joyous occasion of the birth of Lord Krishna. We will be taking the audience to a beautiful experience through this webinar where they will learn this amazing art.
Speakers/Mentors
Charu Sharma
Art & Craft
Charu Sharma started her career at the age of 32 when she opened her very own institute called 'Little Creations'. She's been teaching and preaching art for about one long decade. She is a certified and accomplished artist, studied at Pracheen Kala Kendra. Presently, she is working with Glenkoan Publishers on an art book series called 'Colour Tech'. Also, she has experience in judging art competitions and events in several schools in Delhi. She loves to connect with children over art. She has a diverse creative hand and excels in various art forms like Oil paint, Quilling Art, Oil Pastels, working out of waste, and whatnot. Her main source of inspiration is and has always been nature, she connects with Art over nature. Her idea of Art is to see the beauty in flaws and that is what one can see is reflected in her paintings.
Benefits Of Webinar
Get a chance to learn this art, which helps people know about the culture of ancient times.
Pichwai Art helps people know about Hindu mythology with the help of paintings which makes it easy for people to understand.
Pichwai Art helps to communicate through drama and miniature kind of art which connects the people with their tradition.
Get a chance to learn this art from our mentor where you can also interact and ask your questions.
Webinar Stats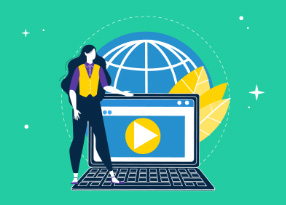 Reach: 2265
Engagement: 789
Website Sessions: 48
Registrations: 69