About this webinar
Quarantine Cooking
At unsettling times just like the coronavirus outbreak, it'd desire things are considerably out of your control. Most routines are disturbed. But eating as healthily as possible is vital not just for our physical health, but our psychological well-being, too. A healthy diet has been shown to scale back our risk of chronic illnesses like disorder , diabetes and obesity, also as depression and anxiety.
when people are avoiding stepping out of homes thanks to lockdown and social distancing, using every item reception wisely has become the necessity to the hour. all folks is trying to not exhaust the things future completely; food items being one among the foremost important one. In such a scenario, eating tasty food has become equally important. But the challenge during this is, the way to make it taste different because many-a-times kids within the house throw tantrums when any food is repeated in another meal. However, getting creative whenever may be a difficult job! to unravel the difficulty , here we bring you a simple recipe, which is Chickpea Salad and a healthy homemade Green Tea with few other basic ingredients
Speakers/Mentors
Sangeeta Madan
Chef
With extensive experience in menu planning, cooking, and documentation of nutritious food for children, Sangeeta is a forward-thinking chef who is passionate about culinary arts. She ensures safety and sanitation practices in the kitchen and has a strong knowledge of proper food handling and sanitation standards. Excellent in communication and has up to the mark organizing skills, she keeps up with industry trends and creates new recipes. She has provided instruction in basic art concepts also which are appropriate for children and also specializes in observing student's progress and providing constructive criticism.
Webinar Stats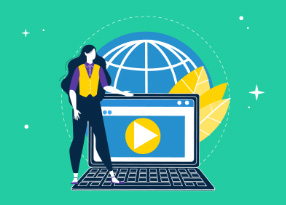 Reach: 107
Engagement: 4
Website Sessions: ---
Registrations: 0