About this webinar
Success Isn't Measured in Marks
In our society, intelligence is measured based on the basis of marks, no matter what age or class or stage you are at in your life. The people who may encourage such a mindset may be anyone- your friends, your parents, relatives, sometimes teachers too. Nevertheless, all these people forget that the success of a student or his/her intelligence is not measured only by the marks obtained in exams or class.
The pressure of obtaining good marks damages their relationship with their parents, they often enter a rat race wherein they do not place anything above marks. Often by inoculating and encouraging such a thought process around education, success and marks parents and teachers often create for their children a vertical and toxic hierarchy among their friends/cousins/siblings/circle.
Often, parents are seen forcing their dreams on their children. This can be very problematic, especially if the child wishes to pursue a dream/goal different from their parents'. This session is open for students, parents and teachers to join so that all of us are able to unlearn this thought process that lays undue importance of having a good scorecard.
Webinar Facilitator
Ms. Varalika Mishra
Mental Health Advocate, Education Analyst, Journalist & Poet
Varalika Mishra, 28 years old is currently working in an international consultancy firm as an education analyst. She is also an educator and a freelance journalist for the Meghalaya Times newspaper. Having worked with The Hindu, she started her initiative on mental health, in December 2019 - Your Story Is Important.
On the page, she conducts dialogues and conversations with people who have had experiences with mental health issues and who closely work for this cause. Some of the topics include: Body Shaming and its impact on mental health; Dark skin is beautiful; Men can have depression too; Mental health of Kashmiri women and children; Addiction and its impact on mental health; Dance and its relationship with mental well being; Grief of losing a dog; Dialogue on emotions and its impact on mental well being; Myths around mental health; Mental health of women; music and its impact on mental health; and several other important topics.
Her purpose is to be a catalyst and listen to every human being's story because when she was going through a tough time, she did not find anyone who could listen to her. So it became her mission to be that one person for every soul. She has also conducted a talk at Delhi University in October, last year, for Political Science students on the topic- Social Exclusion and its impact on Mental Health. It was for students who were pursuing their masters in Political Science. She has held dialogues with Mr. Vijay Lokapally - Former Deputy Editor of Hindu on his own journey of depression and with Ms. Lalitha Kumaramangalam on the topic - Women and their mental health with regard to sex workers and acid attack survivors.
She also had a dialogue with Ms. Tania Singh who works closely with acid attack survivors. Her main purpose is to normalize the notion around mental health and break the stigma. In 2019, she conducted several mental health workshops in Government and private schools. She also participated in the UNESCO campaign last year, November, and her quote was published on the relevance of mental health. She conducted a mental health workshop at the University of Delhi for Political Science students - Masters students on social exclusion and its impact on mental health last year in October. She feels grateful for her journey. Because of her own experience, she has developed the strength and empathy to fight for this cause.
Benefits Of Webinar
Help yourself unlearn the thought process of measuring success with marks.

Parents should join the session to understand the pressure their children go through to get good marks.

Teachers and parents can learn the changes in behaviour that can motivate children in school and at home to achieve better.

Get to know how giving excessive importance to marks leaves children in a vicious cycle and affects them throughout their lives.
Webinar Stats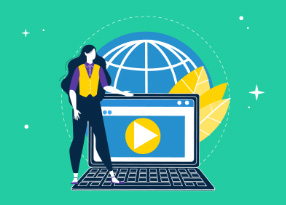 Reach:

Engagement:

Website Sessions:

Registrations: 98