About this webinar
The Science Behind Performing Art To Get Better Version
We all want to get a better version of ourselves. We are trying to make this lockdown journey a beautiful one by doing activities like cooking, drawing, painting, watching holy serials, etc. We all are trying to cover new hobbies and are also updating the old ones. So, let's imagine what if we can get a chance of getting desired better version with the help of our hobbies.
And don't you think that this is the most learned, valuable and joyful journey, as you can explore yourself in a better way? You can get a better version of yourself!
While many people read good books, few search throughout the web, few try to watch good movies and acquire that habits. But, we have come up with some professional help for you. Experience this joy with a renowned Kathak Guru & Life Coach: Ms. Vishnupriya Pandey.
Speakers/Mentors
Vishnupriya Pandey
Personality Development Expert and Kathak Guru
Ms. Vishnupriya Pandey is a multifaceted Media Professional and Educator with a phenomenal foundation that incorporates eight expert graduations. She has been coaching and preparing the understudies of various famous media organizations of India like IIMC, AAFT, IMS, and IAAN for more than 12 years. A portion of her mainstream articles has been distributed in 'Kurukshetra', 'Business News', 'Rashtriy Sahara', 'Jagran Sakhi', 'Nation and Politics', 'Aprajita', 'Kshitiz', 'Khabar-e-News' and 'Panorma'. For her extracurricular exercises she has been granted by NSS, Sanskar Bharti, Ministry of I and B, Nehru Yuva Kendra, Dept. of Youth Affairs, Sports Govt. of India, ISKCON, Prayag Sangeet Samiti, Chamber of Jaycees and UNICEF. NET qualified and a Ph.D. Scholar from Jamia Millia Islamia, Ms. Vishnupriya Pandey is caring for the branch of Radio and TV Journalism at IIMC, New Delhi as a Course Coordinator.
Benefits Of Webinar
A better version of yourself

Improving hobbies

Getting a chance to get some unique insights from the renowned mentor.
Advantages of "KATHAK":
Better expressions : Kathak starts from the word 'Katha' which means story. Kathak hones the statement of your youngster since this move structure is tied in with communicating a story through move. Since it has a content which should be put over, the move execution comprises of a character with parcel of outward appearances which lets your kid figure out how to communicate better.

Weight bearing activity : Kathak is a stunning method to remain fit, since it gives a decent exercise to the entire body and more than that it is proportional to an appropriate weight bearing activity as the artist should attach ghungroos to their lower legs which are extensively overwhelming, making it a weight bearing activity. This fortifies your kid's muscles and lifts their endurance.

Becoming graceful : Learning Kathak adds more beauty to the non-verbal communication of your youngster, making them look progressively adaptable and agile. Their body is by all accounts in better control of themselves and it makes your kid look progressively exquisite and ready.

Getting culturally and traditionally rich : If your youngster learns Kathak, she will have the option to learn new and a great deal of things about the Indian culture and our convention, upgrading her insight and making her all the more socially rich. This could be an evaluated ownership in this day and age, since kids nowadays are not really keen on learning things about our way of life.

Increased chances of support : Taking up Kathak gives your little one another road to take an interest in rivalries over the city or nation. You can't be sure whether your kid would be the following Super Dancer on TV and do right by you with her rich move moves.

A basic stress buster : Participating in a Kathak class can be an awesome redirection for your little one from the normal buzzing about of her school life. It would divert her well and give her a crisp inclination toward the finish of the class.

Physical advantages : Practicing Kathak day by day improves the substantial stance and generally speaking body parity of your developing kid and not simply that it additionally reinforces the eye and neck muscles as these are utilized a great deal during the move moves. The dynamic developments included (particularly tapping the feet continually) expands the blood stream to the entire body and makes the body progressively supple.

Boosts Confidence : You wouldn't ever discover any Kathak artist in a bad way, overweight or fat! This demonstrates Kathak artists stay fit and genuinely alluring consistently. This lifts your youngster's certainty and gives her an upper edge over other kids.

In the wake of having perused all the advantages of Kathak for your youngster, all that is left to do is to enlist your kid in a decent Kathak class with a decent educator.
Webinar Stats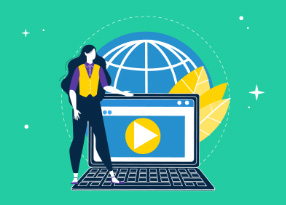 Reach:

Engagement:

Website Sessions:

Registrations: 0