About this webinar
Tips to Improve Your Writing Speed in Just 40 Minutes
Registration Fees:
Early Bird Up to July 25, 2020 Rs. 175/-
Regular Up to August 10, 2020 Rs. 225/-
Last Minute Up to August 25, 2020 Rs. 300/-
We as a child don't know what are the best ways to increase the speed of our handwriting. Few of our classmates used to write fast and we had a perception that he must be practicing daily. But no, if you think it this way, then you are wrong.
While writing there is the correct posture, the tools which you choose to write matters, you should know the best tool for writing, the placing of the paper, the style of doodling, and many more things. So, are you aware of all of them?
No, then grab this opportunity to learn the way of speeding up your handwriting in our webinar. Let's make the best use of this time and learn a new skill and one of the most important skills is our handwriting.
By learning this skill, you will be able to score good marks in your examination. Remember "extra marks for good handwriting"
Speakers/Mentors
Nidhi Gupta
Calligraphist & Graphologist
Nidhi Gupta is a Graphologist and Calligraphist by profession. She has authored several books on Calligraphy and Handwriting Improvement. She has devoted her life to teaching and discovering new ways of calliart. Ms. Nidhi has also founded Likhavat Academy Pvt Ltd in 2008 turning hobby courses to proper career options. She had worked at St. Stephen's Hospital as a Behaviour therapist and switched to deliver lectures on Nutrition and Stress Management in VLCC Institute. At present, she is the owner of 18 franchise centers across Delhi/NCR. Also Serving as a Guest lecturer at Miranda house and Khalsa College on Handwriting analysis.
Benefits Of Webinar
It Saves Time Okay, it's obvious that writing fast will save you a lot of time. Assume you have a project that is about 1500+ words long, and you need to submit in the morning. You also need enough time to sleep for you to have a better concentration the next day in class. Your time tells you it's already 8:30 PM. If you make up your mind to start writing the research paper at 9:00 PM, you can be done by 10:00. But if you are a writing genius, you will be done with that project in just 30 minutes. That's just how much fast writing can save your time.
Better Focus This is yet another benefit of writing fast. Unlike the computer, you don't have to watch a screen and keyboard simultaneously, you just have to watch your page, where you are writing, so focus on the style you write. Once you will learn tips, you will be focused and your handwriting's speed will be improved.
You'll Be More Productive Now, this is yet another obvious benefit. Try looking at our previous points. We first said that you'd save time in your writing and also, you'll have a better focus. Now, combine the two, and you will have a productive experience with your fast writing.

Improved Posture

You might wonder how this is possible when you write fast, but it is very much possible. Yes, it is the same thing to write slow or fast with your posture. The reason being, you will have to sit in the same posture as you do so. But writing can help you improve your posture in many ways. First off, this webinar available will teach you how you need to place your hands for you to reduce putting too much pressure on them.
Webinar Stats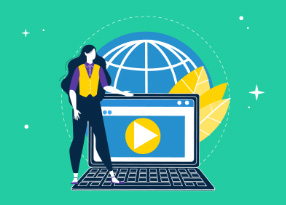 Reach:

Engagement:

Website Sessions:

Registrations: 98