About this webinar
Using Art & Craft for Festivals
Art & Craft is a great way to turn something prettier. It does not only help in giving your friends wonderful hand-made gifts but also in decorating and enhancing your room or your workspace. However, engaging in art and craft becomes even more interesting when it is a festive time and you use all your stationery and craft items available to you to decorate and design your house and change the look and feel of it completely.
Apart from decoration, engaging in art and craft provides a fine escape from all the worries and acts as therapy. The more you engage in creative activities the better you become at critical thinking. Therefore, art and craft is much more useful than many people may consider it to be.
This session, 'Using Art & Craft For Festivals' will help you learn the different ways in which you can turn your festival much more colourful and interesting by making craft and art items at home. Festivals are around the corner and while being locked down inside, there is nothing better than art to utilize the best of the beautiful festive time.
The aim of the session is to learn some simple ways to design easy craft made items at home for the festival time that is knocking on the door.
Materials required for better learning from the session:-
Diyas
Colours
Rangoli Colours
Glass
Decorative Stones
Chart papers, glitter and coloured sheets
Glue and scissors
Ribbons
Glass bangles
Decorative tape
Speakers/Mentors
Ruksana Parveen
Artist
Ruksana Parveen is a science graduate but she always found herself indulging in various art forms such as canvas painting, sketching, art n craft, etc. She is a self-taught artist based in New Delhi and also runs an art page on Instagram with the handle "wings.to.soul". Her thought is always reflected in her art forms. She believes that art and craft are a really creative way to channel one's inner desire and thoughts. She has worked with school children teaching watercolors, object sketching, and painting with acrylic colors. She can conduct art sessions with learners for teaching art and craft at both beginner and advanced levels. Ruksana considers art therapeutic in nature and aspires to make learners explore their imagination through creative artwork.
Benefits Of Webinar
Learn easy ways to design craft items for festive decor
Use art and craft as a means to change the look and feel of the work and personal space.
Learn to make the most out of stationery items at home
Utilizing time for creativity
Webinar Stats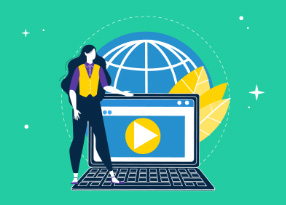 Reach:

Engagement:

Website Sessions:

Registrations: 18