About this webinar
Why Chose Foreign Language?
Foreign languages provide a competitive edge in career opportunities, making you communicate more effectively enhancing your memory and listening skills as well. Talking about career growth you receive good placement in Multi National companies and a platform to represent yourself as a global employee. There are several other merits that comes with it such as it boosts brain power, makes you multitasker, sharpens the mind, enhances decision making, improves performance in other academic areas, helps you travel anywhere and everywhere and a lot more.
What's the RIGHT AGE to start?
A new study conducted by the MIT in the United States indicates that the best time to learn a new language with native speaker proficiency is by the age of 10 instead learning has no age but it's always better to start early so that we grab more and it rests for life.
Speakers/Mentors
Ms.Sanjana Seth
Langauge Expert
Ms. Sanjana Seth is a renowned educationist, M.A. in German Language and is currently a teacher in Shiv Nadar School. She has been serving as a teacher since the past four years.
She also owns her institute, The Mentor which caters to various foreign languages. She has expertise in the benefits that learning a foreign language can bring.
Webinar Stats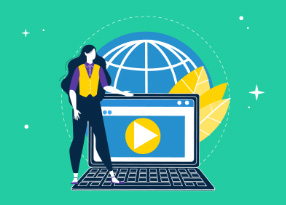 Reach: 4068
Engagement: 299
Website Sessions: 375
Registrations: 0